Wrecked
Fiction, Contemporary Romance, Dark Romance
July 18th 2017

Wrecked is the new standalone novel of deliciously dark, deeply emotional contemporary romance from J.B. Salsbury, the New York Times bestselling author of Split and The Fighting Series.
When Sawyer's sister died, she had one wish: that Sawyer live life to the fullest. Now Sawyer is giving into her fate with the flip of a coin - heads or tails? Searching for her flight at the airport, Sawyer bumps into a handsome stranger...and suddenly fate doesn't seem so scary.
Aden Colt is ticking time bomb. After leaving the Marines, unpredictable flashbacks, a hair-trigger temper, and paranoia make adjusting to civilian life hell. But he can't seem to keep his distance from Sawyer. Even the best intentions can't rid a soul of its scars, and between the two of them, Sawyer and Aden have more than their share of wounds...
➦3, 2, 1 commence gushing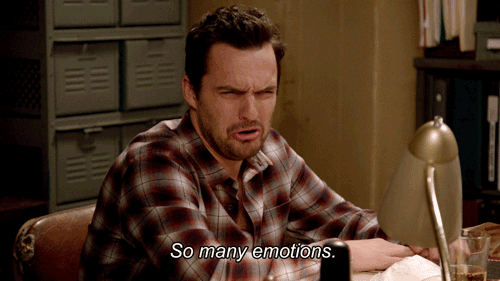 ➦Well, you get my point, I loved it. lol This book is actually not as dark as some of you might think, although it does have triggers. show spoiler terminal tumor for secondary character Other than that I'd consider this to be a contemporary romance.
➦The heroine goes to a small town to pack up her twin sister's apartment. And while doing so she pretends to be her sister. She finds herself socializing with a bunch of interesting people and taking risks that she would never consider taking. When one day she ends up on a boat of a certain brooding fisherman, she never expects to make a new friend. 
➦I really loved the main characters of this novel and I really sympathized with both of them for the past they've had. The transition between friends to lovers was incredibly well done and, dammit, by the end of the book I wanted this hero to be MY friend. If you know what i mean. 

➦In addition to "friends to lovers trope" there's also an expiration date on these two characters' relationship. The heroine will need to leave once she packs up her sister's things. Will love be enough to make her come clean about who she is? I definitely recommend this read for those who love emotional reads with tortured characters. I definitely shed some tears while reading this touching story!

---
About the Author:
When I published my first book I didn't intend to write more than the one. If I could sell six books to six people I didn't know I considered myself a success. But that first book sold well over six copies and I knew I couldn't stop there.
I was bitten by the writing bug and have poured my soul into every novel I've penned since. Some of my books have become USA Today Bestsellers, New York Times Bestsellers, and Fighting to Forgive won a RONE Award. I couldn't be more proud of where my writing has taken me.
I live in Phoenix with my husband and two daughters where I'm lucky to be able to do something I love and still be home to juggle carpool, field trips, and fifth-grade homework.
When I'm not writing, reading, or spending time with my family I can be found on any of the local mountain trails hiking, or at the gym when the desert temps become unbearable. I love being outside, beach vacations, and spending time with friends.
-JB Salsbury
---
Stalk Her: