Wicked Intentions
Wicked Games #3
Fiction, Contemporary Romance, Romantic Suspense
July 11th 2017

Ex special-ops officer and security expert Ryan McLean is getting a much-needed vacation. In the Caribbean for his best friend's wedding, his plans include nothing more strenuous than working on his tan. But when he meets a beautiful woman in the hotel bar, their connection is immediate and intense, and they spend a passionate night together with pleasure as their only goal.
Until Ryan wakes the following morning to discover the beautiful woman has vanished, along with millions worth of jewels from the safe of the Saudi prince staying in the suite next door. Realizing he was duped, Ryan becomes determined to find the mystery woman and bring her to justice. If only he could forget how explosive their chemistry was, how her kisses drove him wild like no other woman before.
A notorious thief known to authorities only as the Dragonfly, Mariana Lora only has one more score to settle until she can retire, but the sexy-as-hell Marine she spent one explosive tropical night with is hot on her heels at every turn. She has to outwit him to stay out of jail, but fighting their magnetic attraction soon becomes a game neither one of them can resist.
When Mariana's last job goes dangerously wrong and she needs Connor's help to survive, he has to decide if their game of cat and mouse is only a game, or if he can trust this beautiful thief with something no woman has ever stolen: his heart.


➦This series has been thoroughly entertaining and this book certainly did not disappoint! A kick-ass hero AND a kick-ass heroine? Yes, please! 

➦When these two badasses meet at a resort, they know they are both lying to each other about who they are but they both play their little game. 

➦She wants to be in his hotel room because, well, it's very conveniently located. She has a job to do and she never fails. Because she's a most wanted thief! She will stop at nothing even if it means seducing this sexy stranger, then be it! 

➦She might like him more than she cares to admit, though. And he juuuuuust might be able to find her after she escapes. Because he's awesome. And he states so on numerous occasions.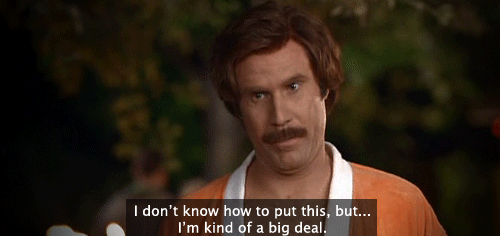 ➦I really enjoyed this story! It had romance and steam but also tons of action and a pretty interesting plot with some twists. Some were pretty unexpected and took me by surprise, but, you know, I might just be easily fooled 😀 I was going with the flow and got immersed in this world of crazy excitement for a little while! Recommended to those who like their romance with a side of humor, action and suspense. 

---
About the Author:
A former headhunter, J.T. Geissinger is the author of more than a dozen novels in contemporary romance, paranormal romance, and romantic suspense.
She is the recipient of the Prism Award for Best First Book, the Golden Quill Award for Best Paranormal/Urban Fantasy, and is a two-time finalist for the RITA® Award from the Romance Writers of America®. Her work has also finaled in the Booksellers' Best, National Readers' Choice, and Daphne du Maurier Awards.
Join her Facebook reader's group, Geissinger's Gang, to take part in weekly Wine Wednesday live chats and giveaways, find out more information about works in progress, have access to exclusive excerpts and contests, and get advance reader copies of her upcoming releases.
---
Stalk Her: