Wicked Grind
Stark World Series #1
Fiction, Erotic Romance
July 11th 2017

Sometimes, it feels so damn good to be bad …
From New York Times and #1 International bestselling author J. Kenner, the first in an all new series of fast-paced, provocative novels centering around the ambitious, wealthy, and powerful men who work in the glamorous and exciting world of the Stark International conglomerate … and the sexy and passionate women who bring them to their knees.
Photographer Wyatt Royce's career is on the verge of exploding. All he needs is one perfect model to be the centerpiece of his sexy, controversial show. Find her, and Wyatt is sure to have a winner.
Then Kelsey Draper walks in. Stunning. Vibrant. And far too fragile for a project like this. Wyatt should know—after all, he remembers only too well why their relationship ended all those years ago.
Determined to break free from her good girl persona, Kelsey wants spice. Adventure. And she's certain that Wyatt is just the man to help.
But when Wyatt agrees to give her the job only if he has complete control—on camera and in his bed—Kelsey can't help but wonder if she's in too deep. Because how can a good girl like her ever be enough for a man like Wyatt?
"Sometimes, it feels so damn good to be bad…"
Wicked Grind by J. Kenner is book one of her brand new series Stark World and boy did she lead us into the tantalising and lust-filled world of photography at its finest. 
I am a major sucker for second chance love stories and this one delivered big time. I love the rush and anticipation I feel when reading about two lost loves finding each other once again and rekindling old feelings, knowing the fire is still burning bright. It is my weakness and if I find it's a second chance love story, I'm all in. 
Every great artist needs his muse and sadly Wyatt is missing that. He is preparing for the showcase of his career and he stares down the barrel of not delivering. So much so, his artistic integrity is on the line. This is his opportunity to step out of the Hollywood shadows his family has cast and he does not want to disappoint.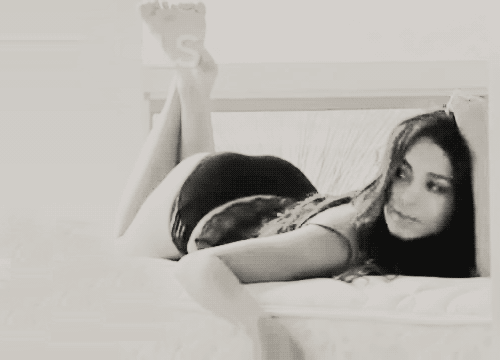 Kelsey has everything Wyatt is looking for to be the main subject for his upcoming erotic photographic showcase; innocence mixed with fierce sexuality. Kelsey needs to make money and make it fast. Her brother tragically is a burn victim and therefore she has a month to come up with fifteen thousand dollars to enroll him in an innovative clinical protocol. Kelsey has burdened herself with finding the money for this treatment. When her best friend comes to her with an opportunity to earn the money she seeks, how can she possibly pass up the chance of a lifetime? That is until she find out that the photographer is Wyatt, or professionally known as W. Royce; a blast from the past, and someone she once felt deeply for. 
I am often worried when stories start to delve into the past or use flashbacks. If these sections don't integrate well with the present day storyline, I can struggle with the flow of the book and subsequently fail to connect properly with the angst the author is attempting to depict. Wicked Grind was so well written that when the flashbacks occurred, they gave me great insight into both Wyatt and Kelsey's past feelings and their history together which enhanced their present day relationship. 
I absolutely loved these two characters together. The sweet innocent kindergarten teacher with beauty and sexuality that goes far beyond anything she'll ever see in herself and of course, the hot and sexy alpha hero who can at times be a complete jerk, but knows how to redeem himself. My only real issue with this story is I kind of wish Kelsey was stronger on certain issues and spoke up more. 
I really enjoyed this well written story of second chance love and wait in anticipation for the next book in the series to be released. I have not read many J Kenner books, but on the back of this one, I know for certain I'll be devouring plenty more. 
---
About the Author:
J.Kenner (aka Julie Kenner) is the New York Times, USA Today, Publishers Weekly, Wall Street Journal and #1 International bestselling author of over seventy novels, novellas and short stories in a variety of genres.
Though known primarily for her award-winning and international bestselling erotic romances (including the Stark and Most Wanted series) that have reached as high as #2 on the New York Times bestseller list, JK has been writing full time for over a decade in a variety of genres including paranormal and contemporary romance, "chicklit" suspense, urban fantasy,  and paranormal mommy lit.
JK has been praised by Publishers Weekly as an author with a "flair for dialogue and eccentric characterizations" and by RT Bookclub for having "cornered the market on sinfully attractive, dominant antiheroes and the women who swoon for them." A five time finalist for Romance Writers of America's prestigious RITA award, JK took home the first RITA trophy awarded in the category of erotic romance in 2014 for her novel, Claim Me (book 2 of her Stark Trilogy). Her Demon Hunting Soccer Mom series (as Julie Kenner) is currently in development with AwesomenessTV/Awestruck.
Her books have sold over three million  copies and are published in over twenty languages.
In her previous career as an attorney, JK worked as a clerk on the Fifth Circuit Court of Appeals, and practiced primarily civil, entertainment and First Amendment litigation in Los Angeles and Irvine, California, as well as in Austin, Texas.  She currently lives in Central Texas, with her husband, two daughters, and two rather spastic cats.
---
Stalk Her: