Tyed
Fiction, New Adult, Sports Romance
July 1st 2015

Rock bottom has built way more champions than privilege ever has.
Blaire, an underachieving college student with zero prospects and a ton of issues (hey, being the less-successful twin of a gorgeous supermodel would totally do that to you) needs something from Ty.
Mixed Martial artist Ty, a soon-to-be Welterweight champion of the Xtreme Warrior League and the hottest guy in the Bay Area, wants something from Blaire.
But Ty has a secret.
And Blaire can barely even handle his truths.
Life is about to throw a few knockout punches at both of them. Can they handle the pain?
ARIANNA's review
After reading 'Sparrow', Mrs. Shen's other book, I was eager to try this one, especially since I've heard is as good as that one. If you are looking for a fighter romance novel, look no further because 'Tyed' was a great, entertaining, sexy fast paced NA/MMA romance with just a little bit of everything for you to be invested in these characters and their story from the very beginning.
"What are you doing to me, Blaire?"
"I'm not sure, but you did it first to me."
Blaire hates college and hates studying Communication, especially since she does it only to please her parents. Needless to say Blaire is counting the days until she graduates, until she's free, until she has to decide what she wants to do with her life. On top of that, her parents believe she can't graduate since she failed at her first year of college. In order to graduate, Blaire has to complete an assignment for her journalism class – on MMA. She doesn't have a clue what MMA is, but she's determined to prove everyone wrong and work her ass off because she must graduate, no matter what.
"You're right to be scared. I would never hit you, Barbie, but I'll hurt you, alright."
Tyler, 'Ty' is one of the Grind's superstar, a talented MMA fighter who seems to be trouble from his head to his toes. He is cocky, sexy, tattooed, but Blaire needs to stay focused and not forget that he's just a distraction. Ty wants Blaire and he wants more than one hot night between the sheets, so he's determined to win her over and go on a date with him, even if Blaire says she just wants an interview. While Blaire tries to lie herself about her attraction towards the sexy MMA fighter, Ty tries to make Blaire admit as smitten with him as much as he is with her.
"His lips find mine, brushing my mouth, leaving warm tingles wherever they touch. He's testing the waters. No tongue. No rage, just pure, surprising gentleness."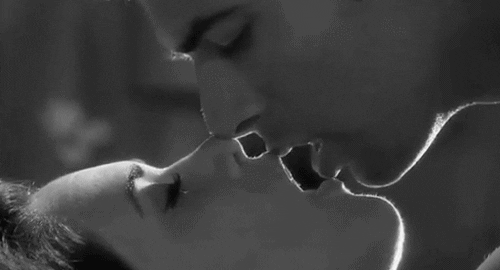 For a debut, 'Tyed' was really a great read! Told entirely from Blaire's POV, the story was gripping from the start, was well paced and pretty entertaining. Our heroine was very easy to like from the start. Her voice was simply delightful at times, so being in her head was fun. She was easy to connect with and she had a fantastic personality. Her inner dialogue and her wittiness put a big smile on my face and overall I found her character to be well developed and quite endearing.
"I crave you. I want all of you, every single inch of you. And call it an only-child syndrome, but I. DO. NOT. FUCKING. SHARE."
Ty was cocky and at times a little asshole, but as the story unfolded he became more endearing with each and every chapter. His possessiveness and his dirty talking were hot and I have to say I liked how hardworking he was and also his determination when it came to Blaire. I enjoyed the playful banter between these two and I loved their palpable connection. The steam aspect was as good as the other aspects. The sexy scenes were not very explicit, but they were pretty great. However I wouldn't have minded the story to be steamier.
What I didn't like too much was how Blaire handled some things as the story progressed. She just frustrated me and her decisions at times created more drama than it was necessary. I can't say it was overwhelming, but still…
Overall, a great fighter romance!