Two is a Lie
Tangled Lies Series #2
Fiction, Erotic Romance
July 11th 2017
Two lies.
Two men who don't share.
I never stopped loving Cole. Not when he left me. Not when he disappeared for three years. Not when he crashed back into my life in a violent explosion of testosterone and fury.
His sudden reappearance questions everything I thought I knew, including how I came to love another man.
Trace is an intoxicating breeze of seduction over ice. My rock. My second chance at forever.
And he's committed to annihilating the competition.
The battle that ensues wrenches me back and forth between them.
Fighting and fucking.
Resisting and submitting.
Together, they entangle me in a web of lies, rivalry, and desire that weaves as deeply as their devotion to me.
I love two men, and if I can only have one, I choose none.
Cue another gif review, doubt anyone reads my blabber anyways :p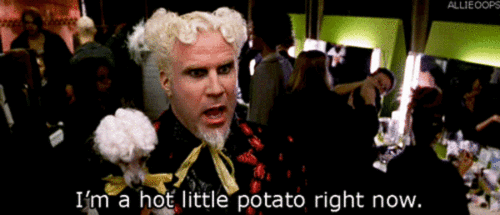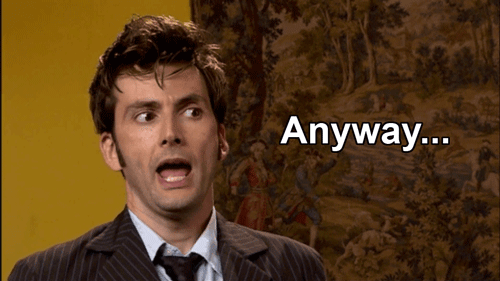 ---
Val's Review
Holy angst-fest, people.
***Warning: This book is NOT a standalone and this review contains what could be considered spoilers for book one.
ENTER AT YOUR OWN RISK***
Moving on.
As I said in my review for book one, this series has pretty much everything I loathe…everything I usually avoid like the plague…
…Everything I usually throw back in the return pile like one of those flow-y boxy tunic things that make me look pregnant.
Namely?
A love triangle of beyond epic proportions.
That said…
*
*
*
I can't fucking get enough of it.
Seriously though.
This book is like crack.
GROVELING crack.
That's right, my friends.
This book has so much groveling it's like food to my soul.
And for that alone, five fucking big ones, my friends.
Five fucking big ones even in the face of a massive cliffhanger and my wanting to passive-aggressively bitch slap some of the characters.
Now, mind you, I was expecting the cliff ending being that the first book also ended in a pretty massive one.
And normally I would avoid reading such a cliff-ridden series until its culmination, but, well, ARC.
Just keepin' it real.
All that said, I am announcing here and now that I am 100% #TeamThreesome.
But if that ain't in the cards?
#TeamTrace
Now the wait for book three…