To Hate Adam Connor
Contemporary Romance
June 9th, 2016
*Lucy's story is a complete standalone*
So you may ask, who is Adam Connor? He is the recently divorced, Academy Award-winning actor who just moved in next door with his kid. He also happens to be an exquisite male specimen and the most infuriating sly bastard I've ever come across.
Let's be honest here, wouldn't you wanna take a peek over the wall to catch a glimpse of him, hopefully when he is naked? Wouldn't you melt away after watching him work out as his five-year-old kid cheered him on? Do I even have to mention those abs, the big bulge in his pants, or that arm porn? Oh, wait, you would never spy on him? Sure…
While I was being thoughtful by not breaking and entering and was actually considering going over to offer him a shoulder—or maybe a boob or two—to cry on (y'know, because of his divorce), instead he had me thrown in jail after a small incident. Jail, people! He was supposed to grant me countless orgasms as a thank you, not a jail cell.
After that day, I was mentally plotting ways to strangle him instead of jumping his bones to make sweet love. So what if my body did more than just shiver when he whispered dirty little things in my ear? I can't be held responsible for that. And when was the last time he'd kissed anyone anyway? Who'd enjoy a kiss with a side of heart attack?
Even if he and his son were the best things since sliced bread—and I'm not saying he was—I couldn't fall for him. No matter what promises he whispered on my skin, my curse wouldn't let us be. I wasn't a damsel in distress—I could save myself, thank you very much—but deep inside, I still hoped Adam Connor would be the hero of my story.
Nancy's review

"You scare me—no, I promised to be honest with you: you terrify me, Lucy, and I love it. I will never take you for granted, and knowing that you won't let me…you're the one I want, Lucy Meyer. You're the one I fell in love with."
OMG. This was such a hilarious, sexy, and sweet story. Even though I didn't read the first book, and the previous couple are in this one as well, this can be read as a standalone. I always love reading books that have single parents in them. Especially if the single parent happens to be a HOT DAD! Yes please!
So, let's talk a little bit about the story. Lucy believes that she is cursed and will never find love. After getting dumped and having no place to go, she moves in with her best friend temporarily, until she can get back on the right track.
Now…do I let love in? Nope. I try my hardest not to, thank you very much. Been there, done that. If you are asking me what my problem is if I do indeed believe in love…well, if you are so curious about it, my problem is that my dear old friend 'love' doesn't love me back. Never did. Probably never will.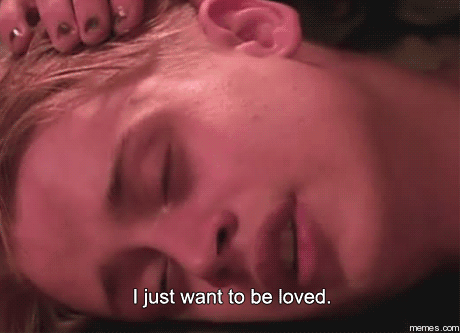 Her best friend happens to be the neighbor of the famous actor and single dad, Adam Connor. Adam assumes that Lucy is a stalker when she jumps over the wall and into his back yard. After being sent to jail, these two become enemies, hating each other with a passion.
Lucy is a tough cookie. She's blunt, stubborn, and honest. Because of her curse she isn't planning to fall for Adam, but he sure doesn't make it easy for her, worming his way into her heart. Let me tell you, the sexual tension is intense! The things that came out of that girls mouth literally had me laughing out loud!
You ever had a tiny orgasm just because a guy said—no, whispered, I love you, little man, to his son while he was tucking him into bed? No? That's just me? Well, excuse the hell out of me then. You should visit your doctor to make sure everything is all right if you don't get the tingles when you hear Adam Connor telling his son he loves him.
I really liked the humor and banter in the story. I guarantee you this book will have you smiling so big it hurts. Some scenes will melt your heart completely. Highly recommend!
"I will be the one who speaks to your heart, Lucy Meyer, just like you seem to speak to mine…"