This Isn't You, Baby
War and Peace Series #4
Dark Romance
October 25, 2016
I was a pawn.
Weak and someone easily manipulated.
To be played with as he saw fit.
Until YOU.
YOU shone light in my now dark world.
It was YOU who made me smile.
For the first time in this game, I had hope.
All because of YOU.
The more powerful pieces on the board, however, were a threat to YOU and me.
They would win at any cost.
Two kings ruling with an iron fist.
Allies or opponents, it was hard to tell.
YOU promised to save me.
Told me we would win.
But then I was on the wrong side of the board.
This isn't YOU, baby.
And I don't know what to do.
The game is almost over and I'm counting on YOU.
Tick, tock...
Warning:
This Isn't You, Baby is a dark romance. Strong sexual themes, excessive drug use, and violence, which could trigger emotional distress, are found in this story. If you are sensitive to dark themes, then this story is not for YOU.
This story will make YOU smile.
This story will make YOU angry.
This story will make YOU crazy.
I hope YOU love it, baby.
 
Nancy's review
OH MY GOD! I don't know where to even begin. K. Webster is like a master on writing dark and gritty books. You're always left holding your breathe while your heart is beating a mile a minute. You may think you know what is going to happen, and then she leaves you in shock! So yeah, just know this book ends in a crazy cliffhanger!
"No words are needed as she suffers.
She just suffers.
In suffocating silence."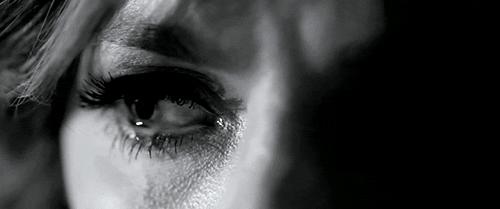 I'm all about spoilers; I'm always looking for them in reviews because #spoilerwhore, but this is one you'll want to go in blind for sure. One minute you'll be smiling from happiness and then the next you'll be yelling in outrage. I'm telling you, go in blind so you can experience it all.
"I'm going to love you until your heart stops bleeding from all the deep lacerations you've endured, that life has so cruelly inflicted."
"And what if it never stops?"
Lifting up, I smirk at her. "Then I'll simply keep loving you until mine stops beating in my chest."
That quote is everything. The ending broke me. My little cold heart couldn't take it! Once I got to the last page, the tears wouldn't stop. This book brought on ALL THE FEELS. If you are a lover of dark books and a swoon-worthy hero that will steal your heart the moment he's introduced, then please, READ. THIS. BOOK.
"La venganza es mía." Vengeance is mine."
About the Author
K 
Webster
 is the author of dozens romance books in many different genres including
contemporary romance
, historical romance,
paranormal romance
, and
erotic romance
. When not spending time with her husband of twelve years and two adorable children, she's active on social media connecting with her readers.
Her other passions besides writing include reading and graphic design. K can always be found in front of her computer chasing her next idea and taking action. She looks forward to the day when she will see one of her titles on the big screen.
You
can easily find K 
Webster
 on Facebook, Twitter, Instagram, Pinterest, and Goodreads!