The Swedish Prince
Fiction, contemporary Romance
March 22nd 2018
Yes

**A standalone romance inspired by the classic film, Roman Holiday**
I never believed in fairy-tales.
Never held out for Prince Charming.
Growing up poor in small-town California as the oldest of six siblings, I knew I would never ride off into the sunset with anyone. That was even more apparent when a senseless tragedy took the lives of my parents, forcing me to become the sole guardian of our dysfunctional household at the mere age of twenty-three.
Then a fateful encounter literally brought Prince Charming to my doorstep.
At first I thought Viktor was just your average businessman passing through, albeit obscenely handsome, six-foot-five, blue-eyed, and mysteriously rich.
But soon I discovered the truth behind Viktor's façade.
Beneath his quiet, enigmatic gaze and cocky charm, is a man who is running away from who he really is. A role he'd rather not fulfill.
He is Viktor of House Nordin, His Royal Highness, The Crown Prince of Sweden.
Yet uncovering Viktor's secret was only the first step.
I didn't expect to fall in love with him.
I didn't expect to have my whole life turned upside down.
When you're from two different worlds, can your hearts meet somewhere in the middle?
Or do happily-ever-afters only exist in fairy-tales?
NOTE:
- The Swedish Prince will be available on iBooks/Nook/Kobo on March 19th and 20th ONLY
- The Swedish Prince will have a live release on Amazon KU on March 22nd
The Swedish Prince is a endearing, refreshing, and completely a captivating standalone that I just adored.
How can you not love a Royal Prince, from Sweden of all places? How can you not fall in love with a girl giving up her dreams to take care of her five siblings when tragedy strikes? This story is about two lost souls, one who has everything he wants, except love, and the other one that has nothing but the love of her siblings. They meet under chance settings and things build when Maggie decides to try and right a wrong and make sure nothing bad happens to a drunk Viktor. This book is full of angst, undeniable love, and makes me jealous as hell that I am not Maggie McPherson. This book definitely leaves you needing more!!!! Hands down a book I recommend to all you loving a good romance ❤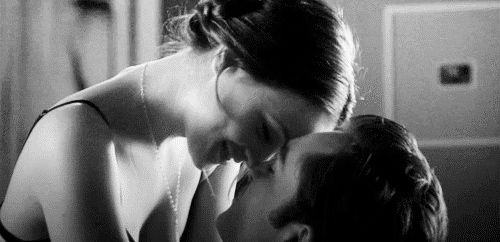 ---
---
About the Author
Karina Halle is a former travel writer and music journalist and The New York Times, Wall Street Journal and USA Today Bestselling author of The Pact, Racing the Sun, Sins & Needles and over 25 other wild and romantic reads. She lives on an island off the coast of British Columbia with her husband and her rescue pup, where she drinks a lot of wine, hikes a lot of trails and devours a lot of books.
Halle is represented by the Waxman Leavell Agency and is both self-published and published by Simon & Schuster and Hachette in North America and in the UK.