The Moon Shines Red
Heart of Darkness Series #1
Fiction, Paranormal Romance, Fantasy
May 5th 2017
Award winning author, Pamela Sparkman's fantasy debut novel is tantalizingly wicked, drawing the reader into a world of forbidden love where nothing is quite what it seems.
Lord Lochlan was cursed in the womb, condemned by the perceived crimes of his parents. On the thirteenth year of his birth, the red glow of the moon washed over land and sea like a faded bloody stain. Everything was bathed in it, including him. A constant reminder of the curse that marked him before he was born. Every night he gazed at it like he was lured and haunted by it. It followed him, it beseeched him. It called out to him. Just once he wanted to see the moon glow as everyone else saw it. Bright and illuminating. But he knew that would never be possible.
The all too familiar feeling of despair suffocated him, like long gangly fingers squeezing his neck, cutting off his air. He fell to his knees and begged for the sky to fall on him. He had suffered long and tirelessly and he was desperate for it to end. And yet, he fought to breathe. He fought to stand back on his feet. Because fighting back was as instinctual to him as breathing. He had come too far to let his loneliness and despair get the best of him now. He was battle worn and weary, but he still had a reason to live.
Or so he hoped.
He stood back on his feet and he fought against the doom that hovered over him since the day he was born and he stared up into the darkened sky.
At the moon that shines red only for him.
I should have stayed away from him. But I couldn't.
HE was my love...my life. And he just might kill me.
So I guess that means...he may also be my end.

So listen, this fantasy romance is pretty amazeballs!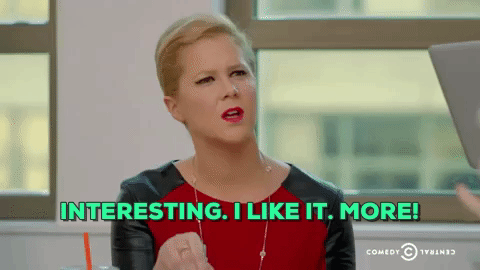 Yes, I did just say a-m-a-z-e-b-a-l-l-s.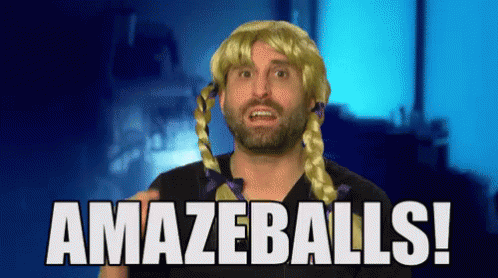 I have bad news and good news, though.

Bad news is that I can't tell you much about the plot, because this whole novel is a giant puzzle and you'll be given clues throughout the story. And I know what you're thinking now…

Oh you weren't?

The good news, though. I can tell you about the hero. The dude has a huuuuuuge sad. The moon. The moon is not itself. For him it's red.

But wait, it gets worse. There's a curse on the guy and he is forced to live for god knows how long all alone. Until this one girl comes along. To his library.

I bet you were thinking he'd be living in some creepy place, huh? But who doesn't love the library? Definitely bonus points, right there.

There is another plus, though! He ain't too bad on the eyes!

Probably looks like this after washing in the river. Or something. GUYS. Don't mind me, really. Just, if you like fantasy romance do give this one a shot. It's super duper romantic and has a very mysterious vibe to it. The secondary characters are very intriguing too. The only complaint I have is that the book could have been a bit longer. I suppose this could be taken as a compliment 😀