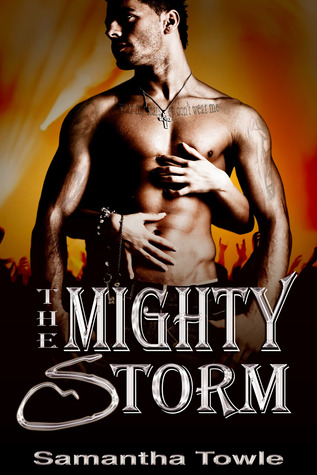 The Mighty Storm
The Storm #1
Fiction, Contemporary Romance
August 24th 2012

It's been twelve years since Tru Bennett last saw Jake Wethers, her former best friend and boy she once loved.
Jake Wethers, sexy, tattooed and deliciously bad lead singer, and brains behind The Mighty Storm, one of the biggest bands in the world, left Tru with a broken heart when he moved from England to America with his family when they were both fourteen.
Sent to interview Jake for her music column by the magazine she works for, they are both unprepared for the sparks that fly the instant they reconnect. Only, there's a complication to their instant feelings for one another—Will, Tru's boyfriend of two years.
Then Jake makes Tru a job offer she can't refuse—travelling the world with him and his band. But taking the job means leaving Will behind, and being on the road with the band means spending an inordinate amount of time with Jake.
Is Tru strong enough to resist the delectable bad boy who once held her heart so completely, or will she willingly risk it all for one night with the world's most notorious womanizer?
➦So first I was super engaged just as I usually am when I start reading a new romance novel.
I liked it quite a lot and breezed through 60% of the book. But after Tru and Jake become "official" boyfriend and girlfriend I kind of got bored and lost interest. Book has a bunch more of their sex scenes which I found a bit unnecessary so at that point I was kind of like…


➦By 70% of the book it got interesting again.
➦In the end Tru did piss me off a bit because she was just so all over the place. "I hate him. No I dont. I do! Do I? Crap!" I understand her freaking out about the press following her and her life being on display but after having taken time to hide at her parents house and think and THEN meeting up with Jake… shouldn't she just…


And stop being an unreasonable bitch! Omg, ur boyfriend is so rich and famous, you life is going to be so horrible! I feel so bad for you.