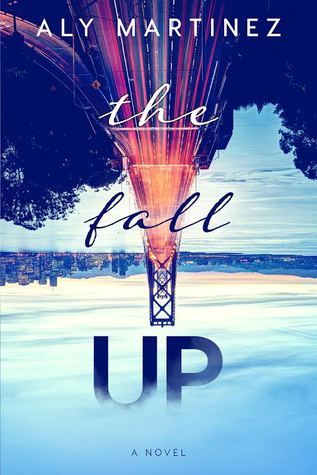 The Fall Up
The Fall Up #1
Fiction, Contemporary Romance
Createspace Independent Publishing Platform
October 20th 2015
262

I wanted to jump.
He made me fall.
As a celebrity, I lived in the public eye, but somewhere along the way, I'd lost myself in the spotlight.
Until he found me.
Sam Rivers was a gorgeous, tattooed stranger who saved my life with nothing more than a simple conversation.
But we were both standing on that bridge for a reason the night we met. The secrets of our pasts brought us together—and then tore us apart.
Could we find a reason to hold on as life constantly pulled us down?
Or maybe there's only one direction to go when two people fall in love at rock bottom—up.
"I'd like to struggle with you."

➦This is a very sweet story about two people who meet on the bridge for two entirely different reasons. A story about a celebrity super star and a regular down to earth kind of guy. A story of falling in love and healing.
"I hardly know you, but I want to keep you."
❤This book was just my cup of tea. I loved the main characters, how they got to know each other while meeting on that bridge. Levee exposed her real self that she was hiding under her celebrity façade. Despite the issues of depression and mental illness being a prominent theme in this book, it was a fun and entertaining read full of banter.
❤The secondary characters were intriguing and I'm jumping into book number two feet first. 🙂
➦Recommended to those who enjoy contemporary romance novels about celebrities, unlikely love stories, books full of dialogue and funny banter.