The British Knight
Fiction, Contemporary Romance
December 5th 2017
Yes
When I'm offered the chance to leave New York to live in London for three months, I can't pack my suitcase fast enough.
As soon as I touch down I'm obsessing over red telephone boxes, palaces and all the black cabs.
But my favorite place is the tube. It's wall-to-wall hot British men in suits.
When I'm offered a temporary job working for a barrister, I say, sign me up.
On my first commute into work, it's a total accident when I lose my balance and fall against the most handsome Brit alive. He's as charming as James Bond and as suave as Mr. Darcy. I want to lick tea from his hard abs and listen to his accent all night long.
Turns out Mr. Handsome is my new boss. And his attitude isn't as hot as his gorgeous face, broad shoulders and tight ass. He's brooding, short-tempered and the most arrogant man I've ever met.
As we're fighting, out of nowhere he kisses me. And I'm pretty sure I see fireworks over Big Ben and hear God Save the Queen.
I wasn't looking for the fairytale but I might have found my knight in shining armor. The problem is he lives an ocean away.

➦BAM! First read of 2018 and thank you, Louise Bay, for this fabulous book! I've always enjoyed this author's writing but this was definitely my favorite of hers. She has written hot arrogant lawyers before, but in this book she took her time developing the characters and the plot. And I appreciate the length of this book. I didn't want it to end!

➦Audiobook narration by a guy with a hot British accent? Yes, please. I'm ALWAYS up for that.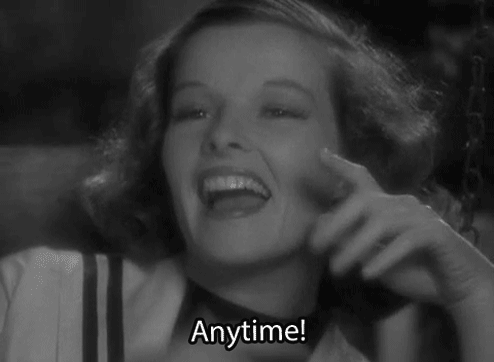 ➦When the heroine of this book goes to London for a visit to sort her life out, she never expect to end up working as an assistant to a moody, broody and verry hotty (just going with the flow, people) barrister. Can she match fire with fire?

➦Can I just say that the word barrister sometimes made me think of a barista and I couldn't help imagining a lawyer in nothing but an apron serving me a cup of coffee. #mindwanders

➦Recommended to those who love office romances, romances set in UK, British brooding heroes, fiery heroines and relationships with an expiration date tropes. This book has been sealed. 

---
I've always wanted to be rescued by a British Knight, and finally I have been. A sexy, overachiever, arrogant, yet kind with a certain someone, handsome man. A man that won't back down from anything or anyone. A man that gets what he wants because he can and will. Alexander Knightley is the man that catches every woman's eye yet he's the man that no woman can have. He's unattainable emotionally and professionally. Enter Violet King to shake up the British man

Violet King was a lost soul that gave up when everything was ripped away from her years ago. Shes determined to never let a man get close enough to hurt her again. She is all beauty, she's all soul, and she definitely has the sass to give to any man willing to try giving it to her. She wants change and takes up an offer to relocate for a few months to London and work for a law firm. Time to get away and reevaluate what her future plans may be. Never thought by being placed as an assistant to a Britain Barrister, that her life would forever be changed.

The ups and downs, the journey of bringing life to a person that doesn't see the light outside of an office, and the obstacles of change can directly impact lives. In this story, you learn to seize the day, live in the moment, and love like its your last day. Just when you think you have your life figured out, things come into it that change it completely. You re-evaluate your true meaning, what you want, how you want your life to play out, and you make the changes necessary to have what your heart wants. My first book by this author, and definitely not my last. It was slow building but it was hot, it was sexy, and it was down right enjoyable.

Book Excerpt:
Alexander
My workout this morning had been punishing. The harder I worked, the harder I worked out. I was a big believer in that if I wasn't physically fit, I couldn't perform as well in my job. And I was willing to do whatever I had to do to be the best barrister I could be. As a result, I'd been up since five, worked out until six thirty, and then had a conference call with Dubai at seven. I hated days when I was late into the office, but this morning couldn't be helped. My commute had been . . . unusual. The woman I'd knocked into while getting off the tube had been beautiful, and I couldn't keep the image of her gazing up at me in the middle of Lincoln's Inn Fields out of my brain. I needed to focus. And perhaps get laid when I got the time. But it wouldn't be tonight. I'd be working. I had hundreds of witness statements to go through and my opening statement to draft.
In three days, I'd be in court, and that was my sole focus. There was no time to be wasted on fantasizing about women.
As I trawled through my emails, trying to pick out the important ones from the hundreds littering my inbox, someone knocked at my door. I resisted the temptation to growl. I hated being interrupted—I needed a sign for the door.
"Come in," I barked.
The door swung open, and I could tell by the footsteps that the head clerk had swooped in. "Mr. Knightley."
"Craig." I didn't take my focus off my laptop screen. Craig was an avuncular and charming man in his mid-fifties. He'd been in the business since he was fifteen and had clerked my father. If anyone could interrupt me, he could. And he knew it. Over the years, I'd tried to get him to call me Alex, but he insisted all the clerks and admin staff call the barristers by their surnames. The bar could be a very old-fashioned place.
"I want to introduce you to your new assistant, Violet King."
I paused, my fingers hovering over my keyboard. I knew nothing of this and would never have agreed to it—I worked alone. Slowly, I turned to find Craig in front of my desk, his eyebrows raised in expectation.
"My what?" I asked. A figure moved in beside him and I slid my gaze to the right. I found myself staring straight at the beautiful woman who'd invaded my thoughts since I'd arrived in chambers. What was going on? I looked away from her, sure that Craig would see my attraction to her if my eyes lingered over her for more than a split second.
---
About the Author:
USA Today bestselling author, Louise Bay writes sexy, contemporary romance novels – the kind she likes to read. Her books include the novels Duke of Manhattan, Hollywood Scandal, Park Avenue Prince, King of Wall Street, The Empire State Series, Indigo Nights and Hopeful.
Ruined by bonk-busters and sexy mini-series of the eighties Louise loves all things sexy and romantic. There's not enough of it in real life so she disappears into the fictional worlds in books and films.
Louise loves the rain, the West Wing, London, days when she doesn't have to wear make-up, being on her own, being with friends, elephants and champagne.
She loves to hear from readers so get in touch!
---
Stalk Her: