The Brightest Sunset
The Darkest Sunrise Duet #2
Fiction, Contemporary Romance
July 27th 2017
Sticks and stones will break my bones, but words will never harm me.
Bullshit.
Words destroyed me.
"I'm sorry. She didn't make it."
"Daddy, he can't breathe!"
"There's nothing more we can do for your son."
Sticks and stones will break my bones, but words will never harm me.
Lies.
Those syllables and letters became my executioner. I told myself that, if I didn't acknowledge the pain and the fear, they would have no power over me. But, as the years passed, the hate and the anger left behind began to control me.
Two words—that was all it took to plunge my life into darkness.
"He's gone."
In the end, it was four soft, silky words that gave me hope of another sunrise.
"Hi. I'm Charlotte Mills."
Val's Review
3 Stars
Soooooo…I've been putting off reviewing this.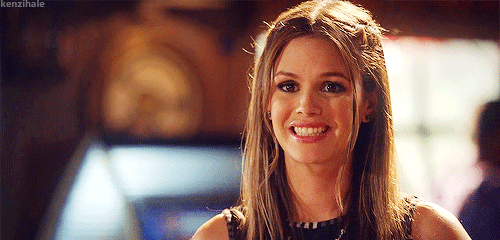 I went back and forth on my rating. 
I told myself that maybe I needed to read it again. 
That reading it while in the midst of PMS was like pouring piss in my Cheerios on purpose. 
That I was just missing something.
But you know what?
Because that would be me lying to myself. 
And then to you. 
Which – even at the risk of pissing people off, getting trolled in my comments, not getting future ARCs…whatever the case may be – I just don't do. 
That said, after reading book on, I have to say, I just didn't like this one as much as I thought I would. 
Which isn't to say this wasn't totally decent, because it was.
And – again – I will most likely be in the minority on this one. 
Shocking, I know. 
Why, you say?
Quite frankly, Porter was walking milk toast (which I found to be kind of unattractive) and Charlotte and her passive-aggressive spinelessness drove me batshit. 
Their interactions, sex scenes, and conversations in general just didn't resonate with me. 
In fact, some felt awkward – and even just plain inappropriate at times – (placement-wise) within the framework of the larger plot. 
Add to that the blame parade that marched itself throughout the entire story and I was left feeling somewhat detached from what should have been – and probably WILL be for most others – an "all the feels" reading experience. 
And I mean that in the best way possible. 
This story will definitely be the book two that most people are hoping to get. 
And while I liked it well enough in general, it just fell a little flat for me, personally. 
I hope this review doesn't discourage anyone from reading this duet – and those who read my reviews know I don't actually spell that out very often. 
I truly do think that the majority of readers will find the amazing emotions that I myself was just not able to connect with here. 
All in all, I think the premise of this duet was really original and smartly done and, as I said, I think most readers will really enjoy it. 
I can't wait to see what Aly gives us next. 
And with that, 
Originally from Savannah, Georgia, USA Today bestselling author Aly Martinez now lives in South Carolina with her four young children.
Never one to take herself too seriously, she enjoys cheap wine, mystery leggings, and baked feta. It should be known, however, that she hates pizza and ice cream, almost as much as writing her bio in the third person.
She passes what little free time she has reading anything and everything she can get her hands on, preferably with a super-sized tumbler of wine by her side.
---
Stalk Her:
Save