The Birthday List
Maysen Jar
Fiction, Contemporary Romance
April 3rd 2018
Yes
Happily married to her college sweetheart, Poppy lived a blessed life with the husband of her dreams. Then everything changed. She is no longer a wife. She is no longer the envy of her single friends. Now, people look at her with pity as they whisper a single word behind her back.
Widow.
Years after her husband's tragic death, years of pain and sorrow and wishing for the life she'll never get back, Poppy decides to finish Jamie's birthday list. She'll do the things he wanted to most. Because maybe, just maybe, if she can complete his list, she can start to live again.
Poppy expects going through the birthday list will be hard. She expects it to hurt. But what she doesn't expect is Cole. Could the man who delivered the news of her husband's death and shattered her heart be the one to help her put it back together again?

➦Well, I'll keep it short. I wanted to take Cole, the hero of this novel, put him in my pocket and RUN! 

➦Seriously, I wish a Cole for every woman. lol He is perfect but not totally perfect. Know what I mean? 

➦If you like a romance story about healing after a tragedy and finding peace and love again, then don't hesitate and pick this one up. Devney Perry wrote an inspirational novel that has everything a romance reader should wish for. Well, except.. if you're really set on not reading about dead exes. But the author did a wonderful job with this book. Super sealed!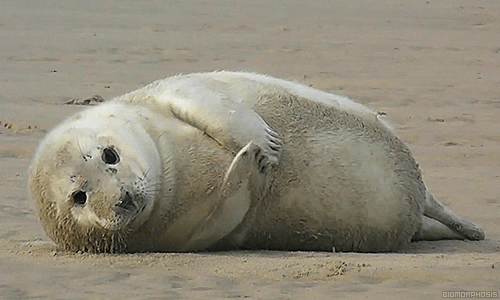 ---

"The rest is still unwritten…"

OMG… I fell in love with this story and I fell hard. I loved everything about it, from the all-consuming love story, to the heart-wrenching emotions that this story evoked, to the flawless storytelling and the unbelievable characters that brought The Birthday List to life. It doesn't happen very often when an author and her stories live up to the hype. I had heard amazing things about Devney Perry's Jamison Valley series and after reading this phenomenal story, I now have the series waiting for me on my kindle. It doesn't happen very often when an author lives up to the hype and you instantly fall in love.
Poppy and Jamie are college sweethearts, madly in love and are set to celebrate their one year wedding anniversary, well that is until tragedy strikes. Jamie leaves one night to run some errands when he is murdered during a liquor store robbery.
Poppy, who was starting to get worried when Jamie didn't arrive home when expected developed a sinking feeling in her stomach. Then there was a knock on her door, a knock that would change her life forever. A uniformed police officer appeared to deliver the grave news, a young wife's worst nightmare; that her husband would never be coming home again. Little does Poppy know at this stage that the police officer delivering her the worst news of her life, might also be the man to save her life.

"I wanted to do this for Jamie and let it go. Every day, I was getting stronger. I was getting back on my feet. I was starting to live again – for me. And until the list was done, I'd still be living for Jamie."

Prior to his death, Jamie had started a birthday list, a list of things he wished to achieve by each birthday. Some activities on the list were extreme, some were silly and some were scary. Five years have passed since that horrible night and Poppy makes the decision to conquer Jamie's list and achieve what he never got the opportunity to do. This list becomes a coping mechanism for the grieving widow, and she hopes it will help her move on with her life, the way Jamie would want her too.
One of the items on Jamie's birthday list was to take a Karate lesson and when Poppy arrives at the lesson, she is not prepared to face the man who not only delivered her the worst news of her life, but also the police officer who stayed with her all night to make sure she was ok and to look after her.
Cole is the police officer that had the unfortunate job of delivering the horrible news to Poppy and he can't believe that she is standing right in front of him in his Karate school. He is drawn to her by unexplainable forces and has never felt this undeniable attraction and electricity towards anyone before. Cole knows Poppy feels something for him too, but will wait as long as it takes until she is ready to let him into her heart.

"Jamie would have wanted you to be happy and have love in your life. And I think it's time for you to open your heart again to that possibility."

Cole is the perfect swoon worthy hero who is a patient and understanding man with a heart of pure gold. I loved how he took his time with Poppy, gave her space when he felt she needed it and was there for her. He proved time and time again that he would move mountains for Poppy if she needed him too. I especially loved how he never once wanted to take Jamie's place in Poppy's heart, but just hoped one day Poppy would find room for him too.
The Birthday List was such a beautifully written love story that pulled at my heart strings big time and captivated me from the very start. This heart-warming story about love, loss, healing and ultimately giving love a second chance really moved me beyond recognition and showcased that even after going through the ultimate loss and grief, you can move on and give love a second chance by entwining your past with your present and future. If you're anything like me and love your slow burning romances then I urge you to one click The Birthday List, because I have a feeling Cole Goodman will be melting hearts around the world.