The Allure of Dean Harper
The Allure Series #2
Fiction, New Adult, Romantic Comedy
September 28th 2015

From: LilyNBlack@Gmail.com
To: JosephineKeller@VogueMagazine.com
Subject: You're a flippin' idiot
Good morning my dear, naive friend,
I hope you're enjoying a breakfast of regret and sorrow.
Why?
Because you sent me to work for Dean Harper, aka a control freak in a tailor-made suit. Sure he owns the trendiest restaurants in NYC, but c'mon Jo, his ego makes Kanye West look like the Dalai Lama.
He's the type of guy that only hears the word "no" when it's followed by "don't stop."
Working for Dean Harper would be like selling my soul to the devil...and before you say anything, I don't care if the devil has punch-you-in-the-gut brown eyes and an ass to match. My soul isn't for sale.
Regretfully yours,
Lily
ARIANNA's review
Like the previous book in the series, 'The Allure of Dean Harper' was an awesome feel good story. It was fun, it was sexy and also hilarious at times and I had so much fun reading it. As delightful as the first installment, this second book was well written and so gripping. If you like to read an enemies to lovers story, look no further. This one was really great! 'The Allure of Dean Harper' tells the story of Lily and Dean, characters we previously met in the first installment in the series. Lily is Jo's best friend (the main female character from book1) and Dean is Julian's friend (the main male character from the same book).
"If I didn't want to kill her, I wanted to possess her. I wanted to seduce her to the brink of madness so that for thirty minutes she could do nothing but moan in my arms, too lost in the moment to hate me."
Lily is a 23 years old young woman who just moved from Texas to New York. She graduated from culinary school, she has a food blog and dreams to make a career in the food industry, but right now she needs any job she can get if she wants to live in the Big City.. One day, Lily gets herself hired as a bartender in one of the most stylish restaurants in town, "Provisions". She doesn't know it at first, but "Provisions" is one of Dean's restaurants.
"I couldn't decide where he fit in my mind's Venn diagram. On the left side, I had people I hated, and on the right, I had the people I loved. Right in the middle, in a category of his own making, there was Dean Harper."
Dean is one of the top restaurateur in NYC. He's a workaholic, only living for his next best success. Needless to say he doesn't plan to settle down anytime soon. Lily and Dean hate each other from the moment they meet, but everything gets worse when they are forced by certain circumstances to work together. They fight each other, being on each other's throats, both of them realizing how different they are from each other, but they can't deny the spark between them.
"If only she and I could shut up for ten minutes, the sex would be the best of our lives. Angry. Hard. Fast. Not love. Not even close. War."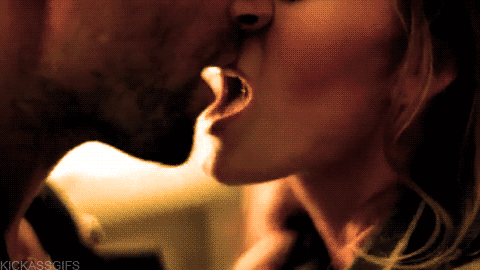 This was such an entertaining enemies to lovers story! I really enjoyed the story line and how these two characters met. That scene was comical. This second installment like the first is told from dual POV which I appreciated it. I enjoyed Dean's POV, but I have to say I loved being in Lili's head. That girl was simply fantastic. I loved her personality and her attitude towards everything. She was smart, fun, stubborn and such a little spitfire. I loved the way she challenged Dean with every opportunity. That girl definitely knew how to push his buttons.
"I knew I wasn't one hundred percent in the right, but Lily definitely wasn't an angel. Her attitude? Her personality? She was like a cat backed into a corner: claws out, ready to strike."
I'm not gonna lie. Dean was a major a$$hole for good part of the story. And of course he got on my nerves one time or two with his stubbornness, but eventually he won me over. He was sexy and even sweet at times and I really enjoyed his possessiveness towards Lily.
The banter between these two was hilarious at times and I really enjoyed all their interactions in and out of bed. These two were really hot together, their chemistry being palpable from the very beginning.
Overall, this was a great addition to this fun and sexy series and really hope the author will continue it sooner rather than later!