Tap That
Fiction, Contemporary Romance
March 6th 2018
Yes

The beer's not the only thing getting tapped.
Reid
I have a problem. A doe-eyed brunette in the form of my new co-worker. She's taken my promotion and I intend to do everything in my power to get it back. To prove I'm the man for the job.
Nobody warned me that one night with her would change everything.
Callie
The rules are simple. Complete two months of training at my new job at On Tap Brewery and I'll keep my manager position. Fail, and I'll have to crawl back to my parents and die a slow and painful death at a desk job.
I never would've guessed I'd have to choose between this promotion…or love.
I really looked forward to reading this one. First, obviously for the hottie on the cover, and second since I've enjoyed this author in the past.
I'm conflicted in how to write this review. Here's the thing, I enjoyed this story, but I did not love it. I'll try to explain this without giving the story away… Bear with me.
We're introduced to Callie our main heroine in the beginning of this story. I. Did. Not. Like. Her. At. All. in the beginning and then of course she grew on me the more the story progressed. I felt as if she grew up throughout the book until she spilled her guts to a priest drinking beer in a bar. Really… seriously for real?? You don't pour your heart out with private secrets and information to a priest you don't even know, sitting in a bar, drinking beer. Just no. NO!
Okay so I overlooked that, let it go and moved on with the story. I got the ending I craved and I loved the groveling that Reid did. He definitely won me over with it and I may have swooned a time or two ❤ He definitely has a soft heart that he guards with an ironclad case around it. But once Callie was in it, there was no shaking the chemistry and connection these two had. The banter between Callie & Reid made this book for me. It made me laugh and it made me fall in love with this couple.
This story was about finding love and chasing your dreams. There were some bumps in this story that I could have done without, but Overall it was an okay read for me.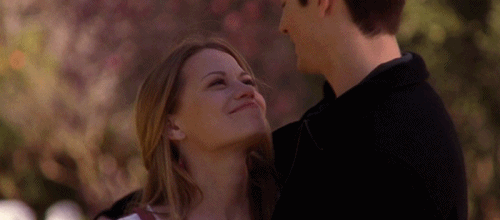 About the Author
RC Boldt is the wife of Mr. Boldt, a retired Navy Chief, mother of Little Miss Boldt, and former teacher of many students. She currently lives on the southeastern coast of North Carolina, enjoys long walks on the beach, running, reading, people watching, and singing karaoke. If you're in the mood for some killer homemade mojitos, can't recall the lyrics to a particular 80's song, or just need to hang around a nonconformist who will do almost anything for a laugh, she's your girl.
---
Stalk Her: