Tank
Savage Saints MC #2
Fiction, Erotic Romance
September 24th 2015
Killer. Criminal. Sociopath.
All of these words have been used to describe me, and for the longest time I believed that that's all I was.
I'm the man you call in to clean up your mess, assuming your mess is a guy who needs a bullet to the head. I'm the man the MC calls when they want their dirty work done.
I'm the man who doesn't feel.
Until now.
Until her.
Now my mess is a woman who won't save herself. I'll fight like hell to save her, but at what price to the club? And at what cost to me?
Warning: TANK contains graphic violence, profanity, drug use, and explicit sexual situations that may be a trigger and cause some readers emotional discomfort. Intended for an 18+ audience only. Not intended for pussies.
ARIANNA's Review
4- 4.5 Stars!!
After reading "Kick" the first installment in the series I was more than eager to read Tank's story, because honestly I found his character more intriguing than almost any other character I've met so far in this series. This second installment is as dark, gritty and f@cked-up as the first. Needless to say I enjoyed it very much. What was different from the first installment was the emotional aspect.
"Where are the faceless men of my dreams? The ones who slay beasts and dance in the ashes of the fallen? They're not here. They'll never come because they don't exist."
Ivy (character we've met in the previous book in the series) has been the club whore for almost four years. She agreed to be one for protection. She's a drug addict and she will do anything to have a little more. She was always like that, just a simple junkie willing to whore herself for the next fix, forced in the beginning and then willingly. Drugs make her forget the pain, the monster who still visits her at night in her nightmares, the past. She's broken, but maybe not broken beyond repair like she believes she is.
"…when those memories come creeping back in, I'm no longer whole. I'm no longer me. I'm just another victim…I'm just another little girl who was broken, who's still broken. Who'll always be broken."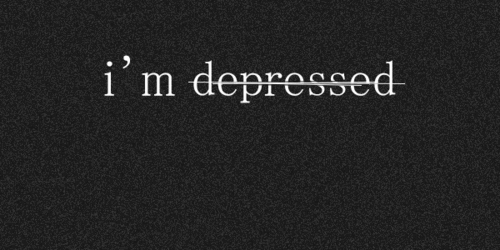 She whores herself to forget. She likes to be hurt, treated like the whore she thinks she is, she likes to be insulted, used and abused, because she thinks she's not worthy.
"Let me be your drug. Let me help you forget."
Tank is the hitman for Savage Saints MC. He kills without remorse, he's dangerous and yet he wants to help the woman he loves so much. He knows Ivy longer than hiss club brothers, but he doesn't know her story, at least not the entire story. He wants to save Ivy for everyone who wants to harm her and he wants to save her from herself.
Oh my…what a fantabulous read! Gripping, intense, action-packed and so heartbreaking at times. Exactly what I wanted! This one was really hard to read at times. Everything is f@cked-up in this story and I enjoyed every minute of it. Tank was such a great hero. In some way he truly was a HERO. He's a killer without a conscience, but he's a man who loves his woman with all his heart. And let me tell you, his love is all-consuming, palpable and it felt so damn real.
"No one has ever treated me like I'm the most important thing in their world, until now.
Until him. "
Tank's character was fantastically portrayed. Despite the fact that he's what he is, you will fall for him fast and hard. He believes he's like his father – heartless, but he has such a big heart. He's so caring, sweet, and attentive with Ivy and his love and tenderness were so real and heartwarming. Not only he tries to help her and had been there for her in one way or another when she needed him, but he believes in her, which I loved tremendously. Mrs. Jenner did a great job with Ivy's character. If you've read the first installment in the series, you already know she's not the most likeable character. She's broken and flawed, but here she was a great heroine. Her past broke my heart. I felt her pain, her fear, her despair and I wanted so badly for her to find the necessary strength to save herself.
The pace of the story was simply great and the writing as always was flawless.
All in all, "Tank" was a great addition to this series, gripping from the very beginning, an truly emotional rollercoaster that will blow your mind. I'm looking forward to read the third installment in the series – Jett's story, President of the Savage Saints MC. Can't wait!