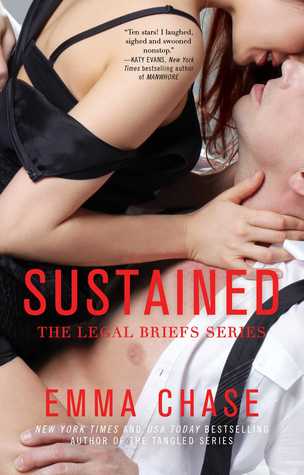 Sustained
The Legal Briefs #2
Fiction, Contemporary Romance, Romantic Comedy
August 25th 2015

A knight in tarnished armor is still a knight.
When you're a defense attorney in Washington, DC, you see firsthand how hard life can be, and that sometimes the only way to survive is to be harder. I, Jake Becker, have a reputation for being cold, callous, and intimidating—and that suits me just fine. In fact, it's necessary when I'm breaking down a witness on the stand.
Complications don't work for me—I'm a "need-to-know" type of man. If you're my client, tell me the basic facts. If you're my date, stick to what will turn you on. I'm not a therapist or Prince Charming—and I don't pretend to be.
Then Chelsea McQuaid and her six orphaned nieces and nephews came along and complicated the ever-loving hell out of my life. Now I'm going to Mommy & Me classes, One Direction concerts, the emergency room, and arguing cases in the principal's office.
Chelsea's too sweet, too innocent, and too gorgeous for her own good. She tries to be tough, but she's not. She needs someone to help her, defend her…and the kids.
And that — that, I know how to do.

This is a second stand alone novel in the Legal Briefs series by Emma Chase. A very sweet love story told by a male POV infused with witty humor.
Chelsea has recently lost her brother and his wife in a horrific car accident. She became a guardian to all of his children. All SIX of them!
Jake is a defense attorney and a one night stand kind of guy. However, after crossing paths with Chelsea, he find himself in a relationship with 7 people.
Best part of the book was the humor and complete sweetness overload. This book has kids galore in it and Jake's reactions to certain situations left me laughing hard. This is me trying to keep a straight face while grocery shopping & listening to Jake:

I couldn't really find any bad parts in this book. I loved it all! I could, however, make a suggestion to miss Chelsea.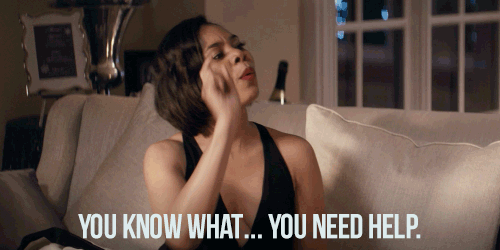 So please hire a nanny! It's not like you can't afford it!
This book is recommended to anyone who liked Tangled It has a similar vibe going with a male POV and relentless male humor.❤❤❤