Sugar Daddy
Sugar Bowl #1
Fiction, Contemporary Romance
May 24th 2016
Seduction has never been so sweet! The New York Timesbestselling author of the Cold Fury series—Alex, Garrett, Zack,and Ryker—returns with the first novel in a hot new trilogy.
Sela Halstead lost her innocence in a way that no sixteen-year-old should ever have to endure. She's spent years trying to forget that night even while wondering about the identities of the monsters who brutalized her—until a telltale tattoo flashes across Sela's TV screen. The incriminating ink belongs to Jonathon Townsend, the millionaire founder of The Sugar Bowl, a website that matches rich older men with impressionable young women. Obsessed with revenge, Sela infiltrates Townsend's world, only to come face-to-face with a tantalizing complication: Beckett North, his charismatic business partner.
The tech mastermind behind The Sugar Bowl, Beck always gets what he wants, in business and in bed. And yet, for a man who's done every dirty thing imaginable, there's something about the naïve, fresh-faced Sela that sparks his hottest fantasies. Because with her, it's not just about sex. Beck opens up to her in ways he never has with other girls. So why does he get the feeling that she's hiding something? In a world of pleasure and power, the shocking truth could turn them against each other—or bind them forever.
Note: Sugar Daddy ends on a cliffhanger. Sela and Beck's story continues in Sugar Rush and Sugar Free!
Nancy's Review
Infiltrate.
Murder.
Repeat.
Sela Halstead went through a traumatizing experience at the young age of sixteen when she was brutally raped. Now at the age of twenty-six, she has come up with a plan to get revenge on the men who ruined her. Starting with Jonathon Townsend "JT", the billionaire businessman that has an online dating service known as the "Sugar Bowl".
"I know, without a doubt, there's only one thing that will make this right for me.
I'm going to make Jonathon Townsend pay for what he did to me."
The plan is to first get JT's attention, which doesn't work because her chocolate colored hair and self-confidence turned him off. It's a good thing she catches the eye of JT's business partner, Beckett "Beck" North.
Beck just wants a good time with this beautiful woman in his bed, while Sela only sees this as an opportunity to gain information about her rapist. The thing is, they weren't expecting to have such a deep connection. One night turns into two, and so on. Eventually they agree to start a "sugarship" for a month.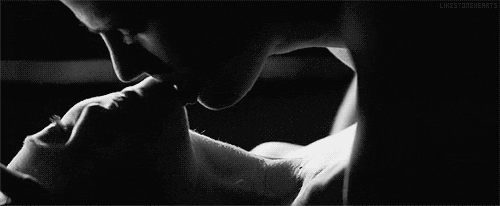 "And so for the first time in my life, I'm doing something that is completely unlike anything Beck North has ever done before.
I'm exploring something deeper with one woman.
This woman to be exact."
I really felt for Sela and the terrible things she went through. She definitely was a strong heroine, but at times could be very vulnerable as well. Beck is one hot dirty talker. He will charm the pants—or panties—off of you! He's successful and wealthy, but isn't flashy about it. The way he treated Sela with respect and appreciation, LOVE IT!
As time passes by, their feelings for one another start to grow. But will what happen when Beck discovers that Sela is keeping secrets? Will he be able to trust her again? Or will it be the end of their relationship? Read it to find out!
AND CAREFUL WITH THAT CLIFFHANGER!!
Now I'm debating if I should start on the ARC I received for the second book or just wait!?