Nancy's review
He was the most romantic, arrogant, stuck-up suit I'd ever come across in my life. And he was perfect for me.
Let me start by saying that the cover of this book is hot! So that was a plus.
The heroine, Soraya, was feisty! And I loved that about her. She didn't take crap from anyone. Which is why she became one of my favorite heroines. And the hero, Graham, was really sweet. I actually expected him to be a really big asshole towards Soraya, but I was wrong. He was perfect! Very swoon worthy.
"No one knows what's going to happen from one day to the next, but if the world were to end tomorrow, there's no place I rather be than right here with you. That tells me everything I need to know."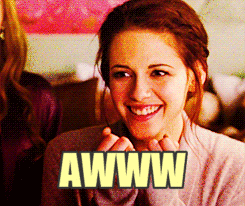 These authors are new to me, but it won't be the last time I read something from them. Stuck-up suit was funny with its witty banter, and heartwarming moments. I loved everything about it, except the little drama half way in the book. Overall, this was a really great read.
[maxbutton id="13″ text="Also Read Maria's Review" url="https://steamyreads.net/2016/04/12/stuck-up-suit-by-vi-keeland-penelope-ward/"]