Stay with Me
Fiction, Contemporary Romance
April 23rd 2019
Yes
Stay with me.
Three simple words.
One impossible request.
I've loved Allie McCallister for as long as I can remember. Her happiness and well-being mean more to me than anything else, which is why when the opportunity of a lifetime presented itself, I had to take it. Three months was such a short amount of time to be apart to provide the financial stability we needed to start our lives.
It wasn't supposed to catapult my band to stardom, and it sure as hell wasn't supposed to set off the chain of events that pushed my relationship with Allie to the brink. Our hearts were shattered, our love tested, and when everything fell apart she begged me to leave.
Eight years ago, tragedy broke us. Now we're back in the same little town where we once dreamed of building our future.
She's a divorced, single mom.
I'm a damaged country music star.
There are a hundred reasons for us to stay apart.
But all it takes is one look, one touch, one kiss to know our story isn't over. Now I have to convince her to let me stay.
First and foremost, I won't lie, I read this book because 1.) this cover is absolutely drool worthy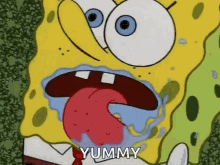 2.) This trope never gets old for me.
3.) A new author to me. I overall enjoyed it, sweet, entertaining, and sexy!!
Tracey's Review
Second chance romances are definitely one of my all-time favourite troupes and KL Grayson's, Stay with Me is a great addition to anyone's collection.
It's a sweet, heartfelt romance about Jackson and Allie who were once high school sweetheart, with big plans that drastically changed one day. Fast forward to nearly a decade, to where the story picks up and these characters meet one face to face.
The attraction between Jackson and Allie was still there after so many years but this time they had the pain that they still carried to deal with. 
Will this couple be able to work out their issues? Guess you'll have to read to find out.
I thoroughly enjoyed Stay with Me, it was well written and had characters with depth. KL Grayson has written a beautiful story that will leave you light once you have finished this story. Be sure to add this to you TBR List.