Spiral of Need
The Mercury Pack Series #1
Fiction, Paranormal Romance
September 29th 2015
Yes

Ally Marshall isn't just a wolf shifter — she's a Seer. 
But a girl doesn't exactly need special powers to know that Derren Hudson despises her entire kind. Disdain practically rolls off the Beta of the Mercury Pack . . . disdain mixed with a healthy dose of desire. And no matter how much the ruggedly handsome male appeals to her, this is one call of the wild she's determined to ignore.
After one betrayal too many, Derren doesn't have much use for Seers — except for Ally. 
Forced into acting as her protector, he finds himself intensely and passionately drawn to the woman who incites his primal instinct to claim. 
And when enemies target the pack, Ally's gift may be just what the Mercury Pack needs. 
Can he put his distrust aside, or will he force himself to turn his back on the one woman who makes his inner beast howl?
Val's Review
4 Solid Shifter Stars
I read my first Suzanne Wright back when Feral Sins had just arrived on Amazon – before that scene was edited out lol… 
…and before I had discovered GR in 2012. 
Well, since then, I have been "found."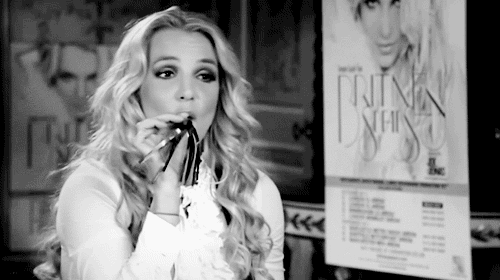 And I have read ALL of Suzanne Wright's books and count her as one of my favorite go-to authors. 
In fact, there is only one of her books that I didn't really like (looking at you Carnal Secrets) and even that I gave 3 stars and have still re-read a couple times since. 
I will preface this "review" by stating this:
I personally wouldn't attempt to read this book if you haven't read The Phoenix Series first. 
Without doing so, you might be a little lost as, 1) All the characters from those book make an appearance in this one and 2) This book might just seem mediocre to you if you haven't got the full backstory…"flavor" provided by all the other preceding books. 
But on to Spiral of Need.
Derren is the Beta of the Mercury Pack, which we were introduced to in Books 3 and 4 of the Phoenix Pack series. Ally is a "pack hopper" and also a Seer. 
See why you need to read the others?
But anyprequels, I'm just gonna be honest and say that Wright pretty much follows her "formula" as far as the male/female characterizations and plot lines go.
Derren is a domineering Alpha-male, Ally is a badass chick with an attitude, Greta gets in everyone's way and gets blasted by one-liner comebacks, and Dominic brings his cheesy come-ons with his usual sexy flair. 
In other words, the wheel is by no means reinvented here. 
And you know what?
Because.
I.
Dig.
It.
If it ain't broke, why fix it people. 
And my skanky ass likes the roll of this wheel just fine. 
I really liked Ally. She was Taryn-crazy, but had some Roni-poise and I really enjoyed her as a character. Also, she and Derren were really hot together. 
My only complaints:
The Derren/Ally sexy time seemed to be a little more…rushed…and not as "in depth" as it usually is…and the plot line wasn't the strongest one I have ever seen from Wright. 
But like I said: 
Homie don't care. 
It totally worked for me.
And I can't wait for the next one! 
****Review provided by the author via NetGalley in exchange for an honest review***