Somebody Else's Sky
Something in the Way Series #2
Fiction, New Adult
May 22nd 2017

Book two in the Something in the Way series.
If I closed my eyes, I could still see them—all blonde sunshine, ocean-blue eyes, and long limbs. The glint of Lake's gold bracelet. Pink cotton candy on Tiffany's tongue. My scenery may have changed from heaven to hell, but some things never would: my struggle to do right by both sisters. To let Lake soar. To lift Tiffany up. The sacrifices I made for them, I made willingly.
A better man would've walked away by now, but I never claimed to be any good. I only promised myself I'd keep enough distance. If I'd learned one thing from my past, it was that love came in different forms. You could love passionately, hurt deep, die young. Or you could provide the kind of firm, steady support someone else could lean on.
Lake was everything I wanted, and nothing I could ever have. I was nobody before I knew her and a criminal after. The way to love her was to let her shine—even if it would be for somebody else.
"She was everything I wanted and nothing I could ever have."
After finishing Something In The Way all those months ago, I couldn't wait to get my hands on the second installment of this unique and epic romance, Somebody Else's Sky. I was finally going to get some answers to the many questions I had after completing book one……. BUT……. I'm back in that same space I was after finishing the first book. I NEED ANSWERS AND I NEED TO KNOW WHAT HAPPENS NEXT… Is it October yet? …..No…..dammit!
This review is a really hard one for me to write, because I don't want to give away any spoilers from either books in case you haven't read them yet.
->GO READ THEM NOW<-
I am loving this series so far purely for the fact that Jessica Hawkins certainly knows how to push the boundaries. This is a series based on forbidden love, a significant age gap and two sisters who are in love with the same man.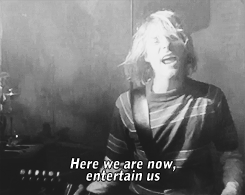 I love the era that this story is set in. It's really quite nostalgic for me; the references to television shows and music really brought me back to being a teenager again. Growing up in the 90s, mourning the death of Kurt Cobain and listening to Jeff Buckley and Pearl Jam until their songs became my new anthem, ah happy days.
"A crush was fun and exciting, butterflies, pink cheeks, lash-heavy glances. My feelings for Manning were crushing. Late night sobs and black holes. Curled fists and fingernail crescents imprinted in my palms."
What I loved most about this story is that the reader really got a chance to get to know Manning better; his thoughts, his feelings, his vices and how he plans to overcome the many hurdles life has thrown his way. He is still ultimately caught between two beautiful Californian blondes; one an easier option, who has been there during his darkest times and the other, a forbidden fruit, someone he can never have but who consumes his every thought and is everything.
Lake still has a sweet, innocent, pure edge to her. She is still the somewhat naïve girl we met from book one, but events that transpire have changed her. She becomes riddled with guilt for her part in Manning's demise and isn't quite as sweet as she once was. She starts to show a more mature edge as a result.
I really am loving this series and can't wait until October to conclude Manning and Lake's epic forbidden love story. I have to say though, the conclusion to this chapter of the story broke me, ripped my heart out and I have absolutely no clue where to go from here. All I do know is that book three Move The Stars will be unforgettable. I definitely recommend reading the first two instalments of this series to anyone who loves their forbidden romances; that push the boundaries and are willing to become completely invested in an addictive three part epic love story.
---
About the Author:
Jessica Hawkins grew up between the purple mountains and under the endless sun of Palm Springs, California. She studied international business at Arizona State University and has also lived in Costa Rica and New York City. To her, the most intriguing fiction is forbidden, and that's what you'll find in her stories. Currently, she resides wherever her head lands, which is often the unexpected (but warm) keyboard of her trusty MacBook.
---
Stalk Her: