Six
Fiction, Dark Romance
June 6, 2016

I had a one-night stand. It wasn't my first, but it would be my last.
A gun to the head.
A trained killer.
A deadly conspiracy.
Kidnapped and on the run, my life and death is in the hands of a sadist captor who happens to be my one-night stand. Armed with countless weapons, money, and new identities, the man I call Six drags me around the world.
The manhunt is on and Six is the next target. Can we find out who is killing off the Cleaners before they find us?
Two down, seven to go.
When it's all over he'll finish the job that dropped him into my life, and end it.
Stockholm Syndrome meets bucket list, and the question of what would you do to live before you died. The questions aren't always answered in black and white. Gray becomes the norm as my morals are tested.
Death is a tragedy, and I'll do anything to stay alive.
Are you ready for the last ride of your life? Six has a gun to your head—what would you do?
This isn't a love story.
It's a death story.
**Due to the dark and explicit nature of this book, it is recommended for mature audiences only as some scenes may be particularly disturbing.**
ARIANNA's review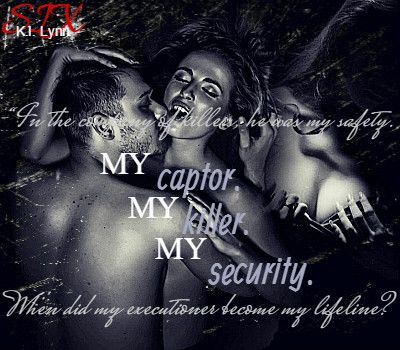 Wow! This was my first book by this author, but for sure it won't be my last because she totally blew me away with this thrilling, addictive read. In some way, 'Six' was like nothing I've read before. It was a great blend of suspense, action, steam and even a pinch of entertaining dark humor. Now, I have to say I really liked the premise, it was something new, intriguing and in my humble opinion it was done really well . The story was fast paced, pretty intense at times and for a captive story I found it to be very refreshing.
"Monsters are real. And they have their own version of the world. I should know, I was kidnapped by one. Dragged down into the pits of their hell. Changed. Altered. Forced to do anything to survive."
Paisley's life changes irrevocably when her one-night-stand turns out to be more than she had ever expected – a sociopath hitman, a 'cleaner' who next day after their sexy encounter comes where she works and kidnaps her. Paisley had valuable information about someone her captor, named Six wants to know everything about. On the run with her captor because apparently there is someone who wants the intriguing hitman dead, Paisley now Lacey (her new identity) tries to survive as best as she can.
"He was Alpha and Omega.
He was Six.
He was the most dangerous game."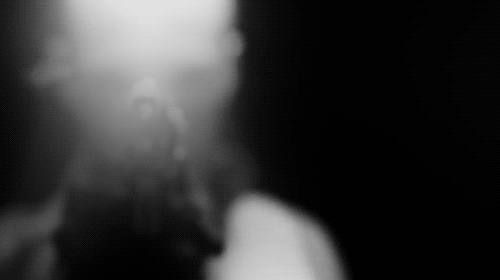 Six decides to keep Paisley/Lacey since she provides a better cover…for now, because he makes sure she knows he will kill her…eventually. Despite that, as times passes the relationship between them start to change and slowly, but surely the lines between captor and captive are blurred.
"What kind of monster are you?" She tried to help me, and he killed her. He killed them both. He stepped forward and yanked on my arm, pulling me up. "I'm your motherfucking monster. Get in the fucking car."
Dayum! What a crazy ride this one turned out to be! The story was very enthralling from the beginning and I have to say I had a blast being in our heroine's head. The story was pretty violent, but not very graphic which was fine by me.
Six was an a$$hole. A mysterious, charming and alluring a$$hole who despite his actions and words was quite endearing and entertaining. However, I don't think he'll make you swoon anytime soon. He was definitely not a good man. I liked his portrayal as a calculated hitman who knows what and who he is. There were a few times when he showed "his human side", but don't expect for him to be your usual dreamy hero. Six was okay as a character, but I would have mined for me to be a little more talkative.
"Sarcasm was my nature. Bating the beast my fun. There was no stopping who I was, and that alone was bound to get me killed sooner rather than the never I dreamed of."
Paisley was a fun heroine I liked from the very beginning. She was fierce and strong and even if she fell for her captor a little too easily for my liking, I really liked her character. I loved her sense of humor, her snarky remarks and also her determination to do everything to stay alive no matter what.
Paisley and Six's strange relationship development was done pretty well. Their interactions were fun at times and a little scary other times and I really enjoyed them.
As for the steam aspect, I really like it. The sexy scenes between them were scorching hot, intense and well written.
Overall, a great, entertaining read!