Shameless
White Lies Duet #2
Fiction, Contemporary Romance, Romantic Suspense
July 11th 2017

Book two in the sexy and scintillating new White Lies duet by Lisa Renee Jones!
Nick "Tiger" Rogers, sought out Faith Winter with revenge as his agenda. He made her his obsession. He seduced her. He made her want him. He made her trust him. And then he trusted her. He wanted her. He loved her.
But now, the lies will be exposed, the truth revealed.
Hearts will be broken. Lives shattered.
Nick. Faith.
The truth. The passion.
The SHAMELESS obsession.
show all books in this series

➦I am happy to report that this book did not take the path into the whole BDSM club scene direction. I didn't really want it to. This heroine is very far from being a submissive and I really really liked her. She's an artist whose career is about to take off.

➦I bet sometimes you wonder how I go about my creative process of picking these awesome albeit sometimes completely out of place gifs… And I cannot tell you because, just like the heroine of this book, I am allowed to have a secret or two.

➦Soanywaysmovingon… This was a bit slow in the middle but I still loved the suspense, although the revelation at the end wasn't of the "omg wtf I've never seen this coming" variety. What I loved the most was the relationship between these two characters and somehow they grew on me. So whatevers, I seal this in approval. 

P.S. I have mentioned before that this hero is a lawyer practically swimming in billions of moneyz?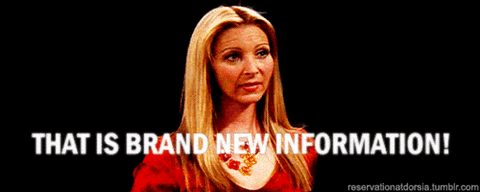 I'm pretty sure I have, though.
---
About the Author:
New York Times and USA Today bestselling author Lisa Renee Jones is the author of the highly acclaimed INSIDE OUT series. Suzanne Todd (producer of Alice in Wonderland) on the INSIDE OUT series: Lisa has created a beautiful, complicated, and sensual world that is filled with intrigue and suspense. Sara's character is strong, flawed, complex, and sexy – a modern girl we all can identify with.
In addition to the success of Lisa's INSIDE OUT series, Lisa has published many successful titles. The TALL, DARK AND DEADLY series and THE SECRET LIFE OF AMY BENSEN series, both spent several months on a combination of the New York Times and USA Today bestselling lists. Lisa is also the author of the bestselling DIRTY MONEY and WHITE LIES series.
Prior to publishing Lisa owned multi-state staffing agency that was recognized many times by The Austin Business Journal and also praised by the Dallas Women's Magazine. In 1998 Lisa was listed as the #7 growing women owned business in Entrepreneur Magazine.
Lisa loves to hear from her readers. You can reach her at www.lisareneejones.com and she is active on Twitter and Facebook daily.
---
Stalk Her: