Settling the Score
The Summer Games Series #1
Fiction, New Adult, Sports Romance
May 2nd 2016

From the USA TODAY Bestselling author of Scoring Wilder, comes a sexy new standalone novel.
As an Olympic rookie, Andie Foster has spent far more time in her cleats than between the sheets. For 21 years, her Friday nights have consisted of blocking shots rather than taking them. But now that she's landed in Rio, she's ready to see for herself if the rumors about the Olympic Village are true:
• The athletes are all sex-crazed maniacs...
• The committee passes out condoms like candy...
• The games continue long after the medals have been handed out...
As Andie walks the line between rumor and reality, she's forced into the path of Frederick Archibald, a decorated Olympic swimmer and owner of a sexy British accent--too bad he's unavailable in a way that "it's complicated" doesn't even begin to explain.
In other words: off limits.
It doesn't matter that he has abs that could bring peace to the Middle East and a smile that makes even the Queen blush; Andie fully intends on keeping her focus on the soccer field. But the Village is small. Suffocating. Everywhere Andie goes, Freddie happens to be there--shirtless, wet from the pool, and determined to show her a whole new meaning of the phrase "international affairs".
Due to strong language and sexual content, this book is not intended for readers under the age of 18.
ARIANNA's review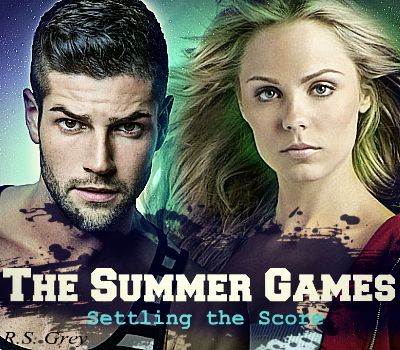 "When the flame is lit, let the games begin."
'Settling the Score' is the first installment in R.S. Grey's newest series entitled 'The Summer Games' and was everything I love in a good sports romance – a great mix of sweetness and sexiness with plenty of witty, funny moments and a lovely romance that made me smile and swoon. As you may know, I'm a little picky when it comes to sports romance books, but when Rachel offered me a chance to read this first book in the series I jumped on it, because I already knew how entertaining her writing is.
"Are you de devil?" I asked the floating head. "Because I swear I was going to clean up my act really soon." (…) Is Satan was this handsome, I'd probably be able to handle the eternal damnation business."
Andie Foster is a twenty-one years old girl from the States who made her way to the Olympics at Rio. Unlike her married two best friends/teammates, Andie is excited to be in the city "well acquainted with debauchery", being more than ready to live a little. For so long she focused all her energy on soccer, so she's looking forward to explore everything there is to explore in the upcoming week until the matches begin. After all she deserves a little fun, so Viva Brazil!
"The sight of him begged a rousing "good heavens" with a polite undertone of "new pair of panties, please"."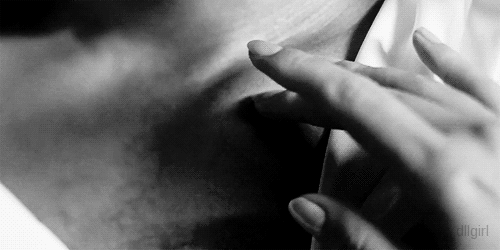 "I was not in love with Frederick Archibald. People do not fall in love overnight. I was merely excited by the idea of Freddie the same way I got excited by two-for-one ice cream sundaes at McDonald's."
Enter Frederick 'Freddie' Archibald, the enigmatic, talented British swimmer everyone talks about. Freddie is there to break his previous records and win. He's the bad boy of swimming and every girl in the Olympic village lusts after him. Needless to say Freddie is like a British royalty, but here's the thing, Freddie in some way is a royalty since he's a duke.
When Andy meets Freddie she's mesmerized by his smile…and by his caramel eyes….and of course by his killer abs. Freddie can't say exactly what makes Andy different from other girls, but he knows she's different, that she's real and he knows he's drawn to her like a moth to a flame. He wants her badly and he's willing to do anything to have her.
"Do you think this thing between us is real? Or is it just part of the magic of Rio?"
I really enjoyed this fun, sweet and sexy entertaining read! In fact, it was my favorite R.S. Grey book to date. It had a little bit of everything, which I loved immensely and a nice dose of angst that kept me at the edge of my seat. The writing was a little different from Rachel's other books I've read so far, but in a good way and IMO the story flowed nicely. This delightful read for sure was a page-turner.
One aspect of the story I enjoyed very much was the Olympic setting. For me it was very refreshing since I've never read a sports romance with such a setting. It was a nice change and I'm looking forward to read the upcoming books in the series which I'm sure will be as entertaining as this one. The author did a fantastic job describing everything that happens on the Olympics. For someone who's not into sports, I found all the soccer matches and sports talking very appealing. So, kudos to the author!
"She didn't know what she wanted, but I knew what I didn't want to miss."
Both Andie and Freddie were highly likeable characters. They were well portrayed and I liked the fact their backgrounds were so well developed and I get the chance to know them as individuals before knowing them as a couple. Andie was a remarkable heroine. She's smart, hardworking, ambitious, confident and sure of himself and to be honest with you was very hard not to like her from the moment she was introduced. I loved how fun she was at times, how carefree and I admired her dedication to do her best and win gold for her country. Her POV made me smile a lot and as the story unfolded I really sympathize with her for one reason or another.
"Do you feel how fast your heart is racing? How badly you want me to lean in and drag my lips across your skin?"
I loved Freddie. He is that type of hero you will fall for immediately. He's sex-on-a-stick, of course, but he is more than that. As Andy, he is hard-working, focused and loves sports. I loved the fact that he wasn't a manwhore like many heroes we usually meet in sports romance novels. He was sweet and charming and he definitely knew what he wanted – to get to know Andie better, to be with her.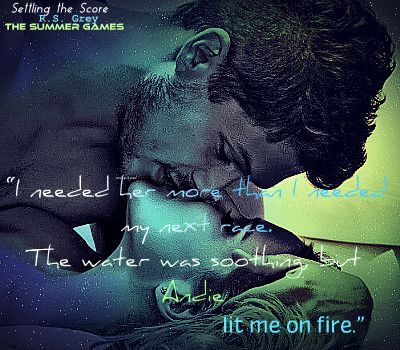 The chemistry between these was from the beginning off the charts, palpable and I enjoyed their sweet and sexy moments as much as I enjoyed their banter. Their easy banter was highly entertaining and there were many times when I was grinning from ear to ear.
As I mentioned above the story has some angst ('nice angst') and also some drama (to be honest all the drama was a little too much IMO). As for the supporting character I loved them all…well, except 'the crazy b*tch' (trust me, you will know who I'm talking about). All of them were engaging, but the one who stole the show for me,…well, almost was Freddie's little sister, Georgie. OMG! I loved her! She was the sh*t and I would love to read her story. LOVE!
I have to mention the two epilogues. Yeah, you heard me right…two, which I simply loved! It's not a secret I loved epilogues. Every book should have at least one IMO, so the fact that this one has two was a big win for me. They were cute and tender and pure and simply wonderful.
All in all, 'Settling the Score' was a very entertaining and addictive read with engaging characters, great humor and a delightful sweet, sexy and tender romance.