Ruthless King
Mount Trilogy #1
Fiction, Contemporary Romance
October 17th 2017
No, read in order

Get ready for the darker and dirtier side of New Orleans with a brand new alpha romance from USA Today bestselling author Meghan March.
New Orleans belongs to me. 
You don't know my name, but I control everything you see—and all the things you don't. 
My reach knows no bounds, and my demands are always met. 
I didn't need to loan money to a failing family distillery, but it amuses me to have them in my debt. 
To have her in my debt. 
She doesn't know she caught my attention. 
She should've been more careful. 
I'm going to own her. Consume her. Maybe even keep her. 
It's time to collect what I'm owed. 
Keira Kilgore, you're now the property of Lachlan Mount.
*Ruthless King is book 1 of the Mount Trilogy. Mount and Keira's story is anticipated to be completed in Fall 2017 with Defiant Queen and Sinful Empire.*

➦Hokay so. Let me fire it up.

➦Just as a heads up, I will be reviewing all the books in this trilogy in this one review. Because it's just better that way, people. Trust me.

➦Don't be thinking I'm lazy or something. I work hard, people.

➦Well, nothing besides writing this awesome review here, of course. So here is. I think Meghan March is a great writer AND I think she's a smart writer. The first two books were brilliantly done and kept me in suspense. I simply needed answers and could not wait for the conclusion. 
➦It's nothing that hasn't been done before, but it was done well. The rich and powerful mafia boss, the beautiful woman who, as turns out, owes him a lot of money. He doesn't want money, though, he'll just settle for HER. 

➦May be, but it was also kinda hot. Now, some parts of this book were very very good. I especially loved flashbacks to Mount's childhood. Those are aaaaalways my favorite parts. I even teared up a bit. Having said that…
➦Book three is where it all gets wrapped up. I won't lie and say that I rolled my eyes a lot.

➦Before you slap the crap out of me, people, remember that this is a positive review! 😀 But anywhatever, it was a bit too much inner dialogue like "I am the baddest baddass and they will all die because I'm the biggest baddest badass and everyone knows it." It was a bit repetitive in a way it was delivered. 
➦And the last thing, some logic gaps. At least I, for one, didn't find some things that "explained" plot twists very logical. As an example… Imagine you let your friend drive your kid to school one day. Then imagine this friend gets arrested for doing 105 on a highway. But in her defense she will say, um, something like, "I had a hunch it would be okay to speed like a maniac today." O.O

➦To wrap this up, recommended to anyone who loves mafia/crime romances, but on the light side. Not too dark but extra steamy. And here's my seal. The seal of approval.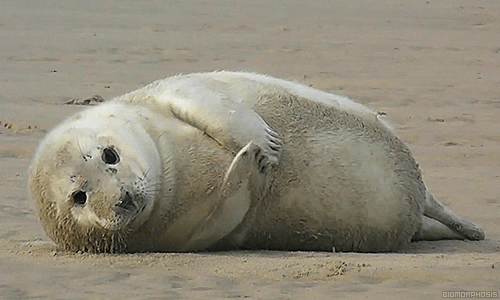 About the Author:
Meghan March has been known to wear camo face paint and tromp around in woods wearing mud-covered boots, all while sporting a perfect manicure. She's also impulsive, easily entertained, and absolutely unapologetic about the fact that she loves to read and write smut. Her past lives include slinging auto parts, selling lingerie, making custom jewelry, and practicing corporate law. Writing books about dirty talking alpha males and the strong, sassy women who bring them to their knees is by far the most fabulous job she's ever had. She loves hearing from her readers at meghanmarchbooks@gmail.com.
---
Stalk Her: