Ruckus
Sinners of Saint #2
Fiction, Contemporary Romance
May 26th 2017

Rosie
They say that life is a beautiful lie and death a painful truth. They're right.
No one has ever made me feel more alive than the guy who serves as a constant reminder that my clock is ticking.
He is my forbidden, shiny apple. The striking fallacy to my blunt, raw, truth.
He is also my sister's ex-boyfriend.
One thing you should know before you judge me;
I saw him first. I craved him first. I loved him first.
Eleven years later, he waltzes into my life, demanding a second chance.
Dean Cole wants to be my bronze horseman.
But my clock is ticking. See, I'm not like the rest. I have an illness.
Sometimes I conquer it.
Sometimes it conquers me.
My white knight has finally arrived.
Hopefully, he isn't too late.
"I was fucking chaos, brewing anarchy everywhere I went. Everyone knew that."
RUCKUS! Oh how I have wanted to get my hands on you! And then to top off my severe impatience for this book (I didn't think it was possible to want it even more), when I saw the cover I was bursting out of my skin to read this one. I mean seriously, who doesn't love a wet and soapy Dean aka Ruckus? L.J. Shen has become one of those go to authors for me because of her compelling plot lines and the characters she creates. I thank her sincerely for creating the HOTHOLES.
Ruckus is the second instalment of the Sinners of Saint series. Even though these stories are all standalones, you will probably get the most out of it by reading Vicious, the first in the series. I believe it adds more and you get a better understanding of all the characters involved. I don't know about anyone else, but when I found out Ruckus was about Dean and Rosie, I was a little surprised to say the least. This was especially so, knowing about Rosie and her condition from reading Vicious. Regardless, I still dove right into this book head first, but to say I was a little worried was an understatement.
"You shine, Baby LeBlanc. So fucking bright sometimes you're the only thing I see."
Rosie has always harbored secret feelings for her older sister Millie's ex-boyfriend Dean. In her defense, she did notice him first and loved him before Millie even started dating him. When they were younger she tried her best to avoid him, knowing nothing could happen since he was dating Millie; it all became too painful. Little does she know then, that fast forward eleven years and he was going to turn her world upside down and stop at nothing to have her.
Rosie was born with a life altering illness, cystic fibrosis, and as a result is constantly being treating like an egg shell which could break at any time, especially by her parents. Rosie however doesn't want to live her life like that and she never lets her illness get in the way of living her life and speaking up, especially when it comes to Dean.
Dean 'Ruckus' Cole has always loved one woman and one woman only since the first moment he laid eyes on her when they were teenagers, but dating her older sister Millie sure did put a spanner in the works.
"I don't want to make you forget. I want to make you remember. And I'm about to, Rosie."…
"I'm about to rewrite the pages of our fucking history, baby."
Dean has always lived his life in the fast lane. He works hard and plays even harder. He comes across as a typical party boy man whore who drinks too much and smokes too much weed. However, underneath that macho veneer, he is someone who feels things deeply and is a beautifully broken man. You just have to peel off his layers to find the beauty underneath the rough exterior. Dean has always loved Rosie and will stop at nothing to have her, but will Rosie give in to Dean's advances knowing he has the ability to break her beyond repair?
"You are chaotic, crazy, and full of wars and angst. But you're the liveliest place I've ever been to."
I absolutely loved this story from start to finish. This is no surprise because L. J. Shen has artfully articulated a beautiful story which I devoured without any trouble at all. A mix between Rosie's strength and hope, and Dean's unwavering love for Rosie was a recipe for something magical and inspiring. Ruckus is a beautiful and epic love story eleven years in the making. The best things in life truly are worth the wait. I could not recommend this story strongly enough, so do yourself a favor and read it, you won't be sorry.
The model in the edit is Christian Olivo, you can find him (and ogle some more) on Instagram @instachristiano
---
➦I went in blind into this one. By now I've read enough from Leigh Shen to know that this lady can write. Every book might not be my cuppa but the writing is always impeccable and I never have any trouble plowing through her books in a matter of a day or two. Well, Ruckus here was no exception.
➦L.J. Shen's ability to create unique characters is outstanding. This couple here, I loved. They had great chemistry on the pages and there was some kind of magic happening for sure. It's some sort of trickery, I tell ya.

➦You might be surprised, just like me, that Rosie, the heroine of this novel, has cystic fibrosis. And life span for people with this disease is not very long. I was kind of shocked, actually. And Dean the Ruckus, well, he's a real sweet dude hiding behind his party boy persona. Needless to say, I loved both MCs and was invested in the story from cover to cover.
➦Perhaps my ONLY complaint would be the way the ending was handled. So imagine you're a kid. And you go to an amusement park with your parents. And all day long you beg them to have ice cream. But they tell you there will not be any ice cream, not only on this particular day but EVER. So you're all bummed out and you're dealing with it, ok? But then at the end of the day they say, "hey bud, here's an ice cream cone for you!" So why all the negativity man? 😀

➦So I think it could have been handled a bit better to appease yours truly, but at the end of the day that's the author's choice. All I can do is complain. LOL Kidding. I was left just a teeny bit unsatisfied. But that's life for ya.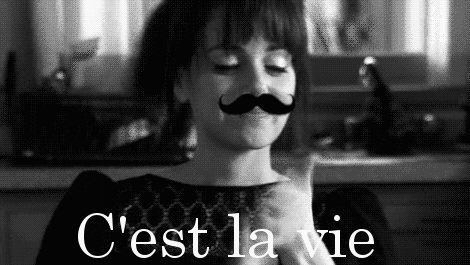 ➦To sum it up, a definite recommend from me. It's no Vicious but it has that similar style of writing and flashbacks to the past that I enjoy to bits. Might be a tear jerker for some, I certainly shed a tear. Oh, and can't wait until book #3 in the series, looks like we're looking at one hot single dad trope next!!!!

---
About the Author:
L.J. Shen resides in sunny California with her husband, son, chubby cat and wild, wild dreams.
Her passion is to write badass stories, sushi, UFC and her awesome family and friends (not in this order, though. Obviously, sushi comes before writing. Oh, and also the family part.)
She spend the first half of her twenties traveling the world and is now paying all the fun with extra shifts in front of her MacBook. Feel free to contact her on her Facebook page. She loves to hear from her readers.
---
Stalk Her: