Royally Matched
Royally Series #2
Fiction, Contemporary Romance, Romantic Comedy
February 21st 2017

Some men are born responsible, some men have responsibility thrust upon them. Henry John Edgar Thomas Pembrook, Prince of Wessco, just got the motherlode of all responsibility dumped in his regal lap.
He's not handling it well.
Hoping to force her grandson to rise to the occasion, Queen Lenora goes on a much-needed safari holiday—and when the Queen's away, the Prince will play. After a chance meeting with an American television producer, Henry finally makes a decision all on his own:
Welcome to Matched: Royal Edition.
A reality TV dating game show featuring twenty of the world's most beautiful blue bloods gathered in the same castle. Only one will win the diamond tiara, only one will capture the handsome prince's heart.
While Henry revels in the sexy, raunchy antics of the contestants as they fight, literally, for his affection, it's the quiet, bespectacled girl in the corner—with the voice of an angel and a body that would tempt a saint—who catches his eye.
The more Henry gets to know Sarah Mirabelle Zinnia Von Titebottum, the more enamored he becomes of her simple beauty, her strength, her kind spirit... and her naughty sense of humor.
But Rome wasn't built in a day—and irresponsible royals aren't reformed overnight.
As he endeavors to right his wrongs, old words take on whole new meanings for the dashing Prince. Words like, Duty, Honor and most of all—Love.
Book Trailer:

show all books in this series
➦I totally see myself in this heroine here. Sarah is her name. We're both bookworms. I, too, wear glasses (at least for another year, cuz, helloooo… Lasik!)

➦I totally see myself working at the library just like Sarah. If said library had a "Naughty Section", that is. That would be my domain. I would be the Queen of the Naughty Section of my local library.

➦Oh… OH! I can also see Arianna working with me. Well, not exactly with me. She'd be in the sub-section of Naughty Section having tea with her psycho book boyfriends, I'm sure of it.

➦And I'm sure we could have a quiet corner for Val where she would let the bitchiness and skankyness shine through…
➦But I digress. So yeah, we're so much the same. Except the whole virgin situation.

➦And the whole "blinking out of reality" for minutes at a time upon hearing loud crashes. Yeah, not that. BUT. We do have one IMPORTANT thing in common. And that's our love for prince Henry.

➦Henry has been put in a position where he has to become KING one day. Thanks to his older brother who abdicated the throne. (Said brother is the hero of Royally Screwed, my review here.) Thanks, BRO.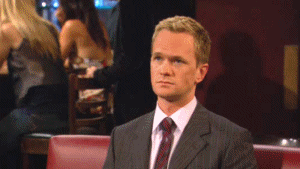 ➦No, but in all honesty, things aren't that bad. Henry is just under a lot of stress. He hates to be a disappointment to his grandma the Queen. What Henry needs is a little time to relax and be himself. So when an opportunity arises for him to be the star in the Matched reality TV show – Royal Edition – he jumps right on it.

➦What can be better than going on dates with a different woman every day and doing fun stuff? Minus the sex, of course. Don't get too excited, it's not that kind of show… SO. What are the chances of Henry falling in love with someone who's not even part of the show?

➦Ahem, Sarah! Sarah is there keeping an eye on her sister and watching from the sidelines. Until one night she lets Henry crash in her room. Poor bloke can't sleep. Cameras in his room keep making noises. Seriously, how creepy is it sleeping with the cameras watching over you?

➦In all honesty, I didn't think the second book in this series could be better than the first. But god damn – IT IS. It's so sooo good. I was superglued to the pages — you'd have to pry me off with a crowbar. And my gosh, the FEELS! I got all the feels from this book. I laughed and I cried and I swooned and I fell in love with both Henry and Sarah.

➦If you want a light romantic read full of fun banter, steamy times and swoony emotional moments then you must read Royally Matched! You will be part of a fairy tale for a couple of hours so keep an open mind and just go with it! Everyone needs a fairy tale once in a while. *wink*

---
About the Author:
Emma Chase is the New York Times and USA Today bestselling author of the hot and hilarious Tangled series and The Legal Briefs series. Emma lives in New Jersey with her husband, two children and two naughty (but really cute) dogs. She has a long-standing love/hate relationship with caffeine.
---
Stalk Her: