ARIANNA's review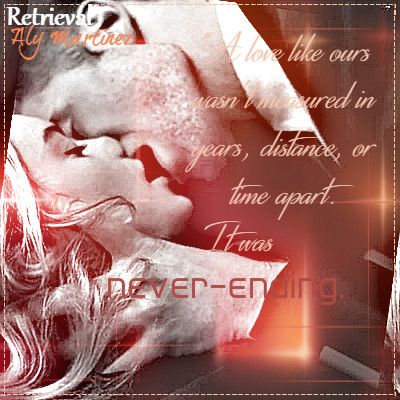 Wow! This story blew me away! I've never expected to be as gripping as it was. Of course I was intrigued by the blurb, but I've never expected this story to be so raw, so emotional, so powerful. Aly Martinez delivered a fascinating tale that will keep you at the edge of your seat for a good part of the story for a multitude of reasons. 'Retrieval', a story about two couples whose lives are entwined by happenstance was unique, refreshing and had just a little bit of everything – romance, suspense, mystery. Needless to say I devoured this first installment in one sitting.
"The truth was masked by a million lies."
'Retrieval' tells the story of a married couple, Roman and Elisabeth who for years have been happy and content with their lives. They wanted more, to start a family, so from the moment they decided they are ready for a baby, everything between them started to change. They struggled with infertility for many years, Elisabeth suffering over the years several miscarriages. They even tried vitro fertilization and eventually Elisabeth got pregnant, but their happiness was short lived- their son died within an hour of being born. Both of them were lost and damaged and both of them didn't know how to properly communicate with the other, so eventually their marriage ended.
"I'd never, not once, seen Elisabeth with just my eyes. My heart was just as much a part of the way I viewed her as my retinas."
Two years later Roman and Elisabeth are divorced, but neither of them moved on or forget about the other. Now, Roman is successful, but he's not a happy man. He doesn't live, he only exists. He never stopped loving Elisabeth, for two years living with so many regrets. Even if he's not married with her anymore he still tries to care and provide for her as best as he knows. Elisabeth still loves Roman. She didn't forget how much he hurt her in the past, but she can't deny the love she still has for him.
"I knew absolutely nothing about that man. But I knew he was mine. And I was meant to be his."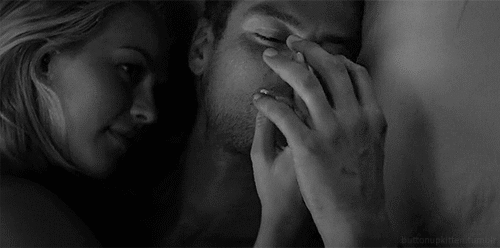 Roman and Elisabeth paths cross again when they are forced by certain circumstances to see each other again, to communicate with each other, to figure out how to deal with everything that suddenly life throws at them.
"I will fix us, Elisabeth," he vowed. "Mark my words. I will not spend my life without you."
Wow! This one was one addictive read filled with much everything that makes a book unforgettable. And in many ways it really was. Despite the premise, 'Retrieval' wasn't exactly entirely a heartbreaking read. Of course there are gut-wrenching, intense moments that really will break your heart, but there are also sweet, hopeful scenes that will warm your heart. The plot was well done, layered and really left me wanting more. I really loved it!
Roman and Elisabeth's story was fantastically written, fast paced and really made me feel. MY heart broke for this couple at times. The amount of pain they experienced really made my heart ache. You, like me will feel every one of their emotion as the story unfolds – anguish, despair, but also hope and love. The two main characters were really great portrayed. Both of them were broken, both of them were flawed and both of them had so much depth.
I loved Roman. He reminded me a lot of Kristen Ashley's heroes – caring, protective, possessive who will do anything for the woman who loves and cares about. The way he loved Elisabeth melt my heart. You can feel his love for this woman through everything he says, but also everything he does. He's not portrayed as a perfect hero and that made me love him even more. He has regrets, but from the moment life gives him another chance at love with the woman he owns his heart, he's ready to do anything for them to be happy.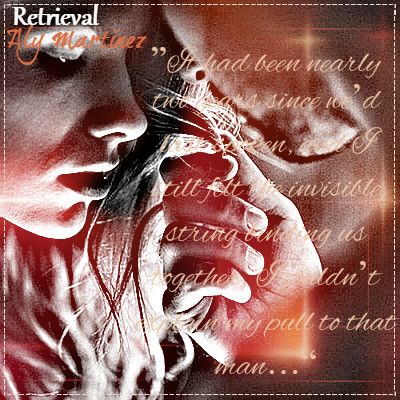 Elisabeth was a character I truly sympathize with. Her story was heartbreaking and I'm sure many readers will relate with her. I loved her strength, her determination to make everything possible to finally be happy with the man she loves and of course how much she loves Roman. Roman and Elisabeth were wonderful together. With every chapter I felt more and more their love for each other and also their chemistry.
"I can fix us." "Hush." I kissed his chest. "I will fix us, Elisabeth," he vowed. "Mark my words. I will not spend my life without you."
The story is written from multiple point-of-views and I have to say I didn't expect that. I didn't expect the story to progress the way it did and I didn't expect to feel so much for this third character. This third character's POV was enough for me to be truly excited for the next installment.
The suspense/mystery aspect held me at the edge of my seat for a good part of the story. It wasn't too much which I liked, but was enough for me to read this story in one sitting.
All in all, 'Retrieval' was a wonderful, unique read I highly recommend it if you are looking for something different, something gripping with some very nice twists that will keep you at the edge of your seat.
"My life was with her. It always had been. It always would be."
[maxbutton id="13″ text="Also Read Nancy's Review" url="https://steamyreads.net/2016/09/16/retrieval-the-retrieval-duet-1-by-aly-martinez/"]