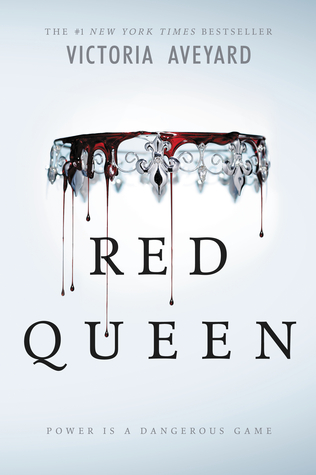 Red Queen
Red Queen Series #1
Fiction, Young Adult, Fantasy
February 10th 2015
This is a world divided by blood – red or silver.
The Reds are commoners, ruled by a Silver elite in possession of god-like superpowers. And to Mare Barrow, a seventeen-year-old Red girl from the poverty-stricken Stilts, it seems like nothing will ever change.
That is, until she finds herself working in the Silver Palace. Here, surrounded by the people she hates the most, Mare discovers that, despite her red blood, she possesses a deadly power of her own. One that threatens to destroy the balance of power.
Fearful of Mare's potential, the Silvers hide her in plain view, declaring her a long-lost Silver princess, now engaged to a Silver prince. Despite knowing that one misstep would mean her death, Mare works silently to help the Red Guard, a militant resistance group, and bring down the Silver regime.
But this is a world of betrayal and lies, and Mare has entered a dangerous dance – Reds against Silvers, prince against prince, and Mare against her own heart.
➦The book starts out really well, keeps me super engaged and I can't stop reading.
By about 30% I realize that it is quickly shifting into the The Selection territory. Mare, the heroine, comes from poverty and then gets thrown into the life of elite. Palace, dresses and jewelry, handsome princes. See where I'm going with this?
➦So at this point I'm thinking "Oh no, it's about to go downhill form here!"
But while the Selection is a story about teenagers trapped in a palace drinking tea all day and talking nonsense this story is something completely different. It was a twisted and juicy and a nail biter.

➦If you enjoyed The Hunger Games or Divergent series this is a book for you. It is packed with action and now I'm gladly moving on to the second book in the Series. In fact I am ending this review because every minute I spend writing this is one less minute I could be reading it.