Red Card
Fiction, Contemporary Romance
February 14th 2016
She spent five years planning a future that will never exist. He spent five years trying to erase a past he can't forget.
London is Leah Watson's fresh start. When she secures the perfect internship during her study abroad semester, with an infamous celebrity public relations firm, she is determined to forge her own path - one that is nothing like her life back in Oklahoma. That plan is tested when British football's bad boy, Killian Ramsey, decides that she's the one he wants and he's playing for keeps.
Will she put her future on hold - again - for the type of man she swore she'd stay away from?
Killian is one bloody good football player. After a tragedy shattered his entire world, the cocky and arrogant face he puts on for the media is a complete lie. When he meets Leah, his heart starts to beat for the first time in years. But when the feelings get too real, his perfectly constructed facade starts to slip.
Will he risk it all to be with her - taking whatever penalties are thrown his way - or will he play it safe?
ARIANNA's Review
Carrie Aarons is a new author to me, so I didn't know exactly what to expect, especially since sports romance novels are a hit or a miss to me. Overall, "Red Card" was an entertaining read. It was a great mix of steam, a little bit of angst and drama with two fun, well portrayed characters, enjoyable dialogue (at times) and great engaging writing.
"Red Card" fallows the story of Leah Watson, an American college student who needs and wants to forge her own path, after her jock boyfriend breaks up with her. To heal her broken heart and to plan and live her own life, Leah decides to start a PR internship in London. The celebrity public relations firm assigns her to be Killian Ramsey's handler, London's bad boy footballer.
"I'm Killian Ramsey, if you somehow forgot, and I have enough pull to get you thrown out of Britain on your arse by the Queen herself."

From the moment Killian meets Leah, he knows he has to have her…in his bed…only in his bed, of course. She's a complete enigma, capturing his attention more than any female had in the past five years, since he lost his wife so he comes with the brilliant idea his new handler to become his permanent handler.
"Leah Watson is like a Rubik's Cube. Every time I think I've got her figured out, she throws me another side, infinitely complicating my plan to seduce her. She's a challenge, and those don't come along often in my life now."
Leah never stops to amaze him with her feistiness and not only. Now spending every day together Killian knows it's just a matter of time until Leah will be his.
"I am bad. But I'm not a boy, I'm a man. Have you ever been with a man, little lamb?"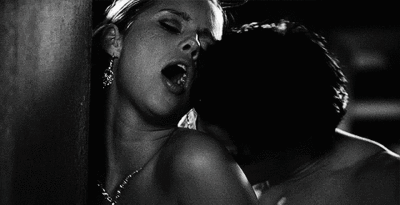 I liked this one! It was a fun read, written pretty well with a nice dose of steam that I really enjoyed! When we first meet Killian, he's a total douchebag. He's is such a cocky a$$. For sure you will be wanting to throttle him a little. I know I did. The man is sexy, gorgeous, but damn, he was so full of himself at times. I loved his bossiness, how dominant he was at times and his dirty talking. And his way with words was entertaining to say the least. I also liked how he was portrayed and the fact that he was so layered made him more enjoyable to me. The fact that his background was developed was pretty great as well. I'm not gonna lie, at times he wasn't very likeable. He was childish, impulsive and also a little cruel, but overall he was a fun and charming a$$ character.
"Out of all of the women I could have taken interest with, Leah Watson had to be the most peculiar one. American, young enough to be taboo for me, and with a mouth on her."
I liked Leah. She was a great, fun relatable character. The way she struggles with some new aspects in her life felt believable. I liked how feisty she was at times and how well she knew how to handle herself and also Killian. But I also have to say that at times she annoyed me a little bit. Also, some of her decisions didn't sit well with me.
I love these two together and the chemistry between them. It was off the charts, really well done and I couldn't get enough. The dynamic between Leah and Killian was fantastically done and the sexual tension so palpable from the start.
What I didn't like very much was the lack of communication between the MC at some point. Also, I didn't comprehend why the relationship between them was considered to be taboo. Yes, Leah worked for Killian, but I don't think is accurate to label their relationship in such a way.
Overall, a nice, enjoyable read, so I'm looking forward to read more books from this author.