Real Good Man
Real Duet #1
Fiction, Contemporary Romance
January 3rd 2017
NOT A STANDALONE. Book #1 of the Real Duet.
Fall for a woman over text messages? No way in hell.
Reality can never be as good as the fantasy, right?
Wrong. It's better.
Banner Regent is smart, funny, and she's so far out of my league, she might as well be royalty.
I'm a mechanic from Kentucky. She's a New York City party girl.
We were never supposed to meet, but one text started something neither of us saw coming.
How do you seduce the woman who already has everything?
Show her what it's like to be with a real good man.
Real Good Man is book one of the Real Duet. Logan and Banner's story will conclude in Real Good Love, releasing January 17, 2017.
show all books in this series

➦Who doesn't want a real good man? Logan is a mechanic, works with his hands, lives in Kentucky… what else? drinks beer… probably. He's a legit good man with good manners and a big wrench.
➦Seriously, though
➦But personally I think that the heroine here (Banner) is the star of this story. She's a NY City party girl, an untamed wild animal with goals and ambitions. You go girl!
➦In all honesty, she's a cool chicka. SO. What happens here is that Banner and Logan somehow start texting. I'm trying REALLY HARD to remember how it happened but you know what, who cares? When/if you read the book it will be all explained to you in great detail. Something about Banner's friend borrowing Logan's phone at some point.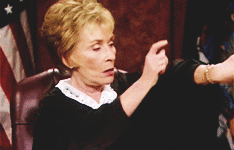 ➦Yeah, yeah. I'm actually surprised you stuck around this long. lol So these two start FaceTiming and it goes something like this: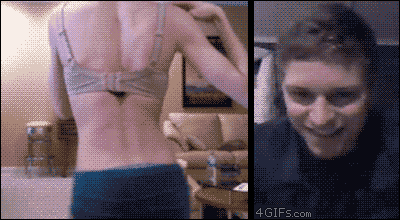 ➦I'm kidding, people. But this would have been a very unexpected twist. No, Banner is definitely a woman and even though she never shows herself on camera she does get waaaay personal over texts one night. She might have had a bit too much to drink. Listen, it happens. SO Logan ends up reading multiple texts similar to
➦S'all good. Logan is a man. Naturally, he's not repulsed and when an opportunity arises for him to go to NYC he immediately decides that Banner is someone he just needs to meet.
➦Hopefully you are somewhat intrigued by this point. If not, well… read one of my other reviews? lol I recommend this book to anyone who likes romance with interesting characters and NAUGHTY TALKERS, cuz daymn, both Banner and Logan aren't afraid to say what they want. This is the first installment of the Real Duet and ends with a cliffy.