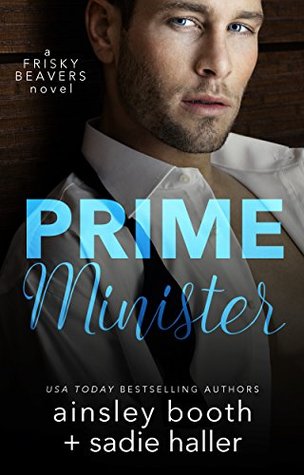 Prime Minister
Frisky Beavers #1
Fiction, Contemporary Romance
May 31st 2016
354

Gavin:
Ellie Montague is smart, sensitive, and so gorgeous it hurts to look at her. She's also an intern in my office. The office of the Prime Minister of Canada.*
That's me. The PM.
She calls me that because when she calls me Sir, I get hard and she gets flustered, and as long as she's my intern, I can't twist my hands in her strawberry-blonde hair and show her what else I'd like her to do with that pretty pink mouth.**
Ellie:
How much I like the PM varies on a daily basis. He's intense, controlling, and a perfectionist in every way—and he demands the same of his staff.
How much I want him never wavers.
There's something about him that tugs at me deep inside, and makes me wish that just once he'd cross the line in a late night work session. I'd take that secret to the grave if it meant I got a taste of the barely restrained beast inside him.***
"It's not about satisfying a specific kink, Ellie, it's about finding the woman that makes me want to satisfy her kinks"
➦We have a Prime Minister of Canada with a Compulsive Spankng Disorder and his incredibly smart and perceptive intern. Now, once you get past the fact that this scenario is pretty unrealistic and allow yourself into the fantasy, you might actually end up enjoying it.
➦Gavin, our PR, is a kinky man who likes control. I was actually surprised that he first declared him and Ellie not compatible.

➦Being as perceptive as she is, Ellie figures out that PR is into some kinky fuckery.
➦As much emphasis as there was put on BDSM, I didn't find this to be very hardcore… sure, there's spanking for pleasure, light bondage and role play but nothing degrading.
➦I was actually surprised Gavin made so much fuss about it in the first place. Could have just slept with her and introduced her to BDSM later. But then again, we're forgetting that he suffers from a Compulsive Spankng Disorder.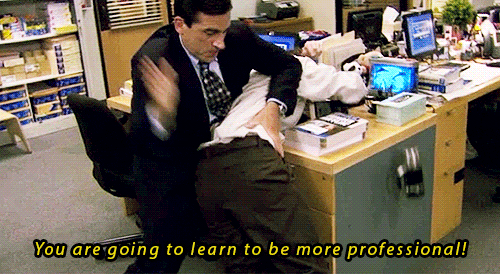 ❤There's a rather slow beginning to this novel and I started zoning out but then half way in an extra pair of hands was introduced and that got my attention.


But I'm a perv, so if you're not into that kind of stuff this might not be your thing.
❤But if it is your thing… I recommend you have a husband/boyfriend/friendly neighbor on stand-by. Or at the very least a vibrator. lol
➦Now, the things that didn't work… The book needed to be shorter by about 20%. I got bored reading about constant travels and work meeting and blah blah blah. I get it, he works a lot. Something just didn't flow right. This book lost me at 80%. Shit needed to hit the fan earlier in the book. I still finished it but I wasn't invested in the characters anymore.
➦I was also rather unimpressed by the fact that last chapter was told by a secondary character and was basically a set-up for a second book in the series. I feel like Max needed to be introduced more
through interaction with Gavin rather than through dumping info onto the reader at the end of the story… I would have preferred more subtlety there. The ending felt very abrupt, I would have loved to read an epilogue.
➦Recommended for those who are into kinky fuckery, office romance & have a lot of patience. 😛