Paper Princess
The Royals Series #1
Fiction, New Adult
April 4th 2016
No, read in order

From strip clubs and truck stops to southern coast mansions and prep schools, one girl tries to stay true to herself.
These Royals will ruin you…
Ella Harper is a survivor—a pragmatic optimist. She's spent her whole life moving from town to town with her flighty mother, struggling to make ends meet and believing that someday she'll climb out of the gutter. After her mother's death, Ella is truly alone.
Until Callum Royal appears, plucking Ella out of poverty and tossing her into his posh mansion among his five sons who all hate her. Each Royal boy is more magnetic than the last, but none as captivating as Reed Royal, the boy who is determined to send her back to the slums she came from.
Reed doesn't want her. He says she doesn't belong with the Royals.
He might be right.
Wealth. Excess. Deception. It's like nothing Ella has ever experienced, and if she's going to survive her time in the Royal palace, she'll need to learn to issue her own Royal decrees.
***Not a standalone***
➦So this is supposed to be a NA book (or a fairy tale? with a bunch of oral sex?) where the heroine who has been dealt a bad hand in life gets magically transported into a castle where 5 hot princes await her! Well, not magically, she sort of gets manhandled by a 40 something year old dude who claims to be her legal guardian. Ok whatever, moving on…
➦There is quite a bit of bullying going on in the beginning of the book, some stuff is a bit degrading. I felt really really bad for this girl because of all the verbal abuse she had to take.
➦I don't really know if a teenager should be reading this book though… The sex scenes are rather descriptive. There was an instance of almost rape going on in this. And although I think these kind of issues are good to address in YA books, there were some issues that could send a wrong message.
➦The heroine gets drugged but gets saved from being raped. Then the main hero puts her to bed and instead of letting her be he gets her off while she is doped up on drugs. I mean, I don't know. I'm not like the most moral person out there but I think this new generation has to be taught an issue of "consent" I know she was begging him for it but it's probably not the best thing to touch a drugged up person whose decision making capability is compromised…
➦So the ending… I knew it was going to be a cliffhanger, but it wasn't as bad as I was expecting. From reading the last chapter I already have a pretty clear idea of what ACTUALLY happened as opposed to what the heroine THOUGHT happened. It's really hard for me to relate to a 17 year old in this situation because she is so driven by emotions as opposed to common sense… it's very frustrating. But I suppose the drama is necessary!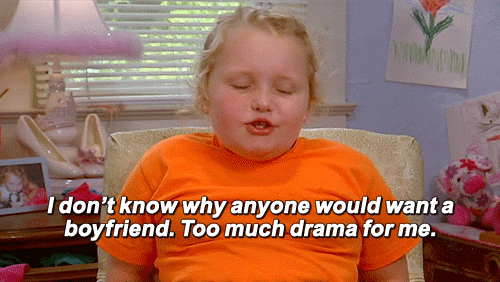 ➦I did like it overall, good writing, fast paced, lots of anticipation.