Overexposed
In Focus, #4
Fiction, M/M Romance
InterMix
September 20th 2016

Love runs wild on the Appalachian Trail in the latest from the author of Out of Frame and Focus on Me...
Levi Grainger needs a break. As a reality show star, he's had enough of the spotlight and being edited into a walking stereotype. When he returns home after the last season of Trip League, he expects to spend time with his family, only to learn his sister is coming back from her deployment in a flag-draped casket. Devastated, Levi decides the best way to grieve will be to go off grid and hike the Appalachian Trail—a trip he'd planned to do with his sister.
His solitary existence on the trail is interrupted when he meets Thad, a quiet man with a hard body and intense eyes. Their connection is stronger than anything Levi has ever experienced. But when Levi discovers the truth about what Thad is hiking to escape, their future together looks uncertain, and uncertainty is the last thing Levi needs...
ARIANNA's review
'Overexposed' is the fourth installment in Megan Erikson's m/m series entitled 'In Focus' and like its predecessor it can be read as a standalone, although I highly recommend reading the other installments too since you don't want to miss the awesomeness this series is. This fourth installment, was without a doubt, my favorite in the series with its perfect blend of sweetness, sexiness and drama. Megan Erikson always delivers entertaining tales that grab my attention from the very beginning and this fourth book in the series certainly did with its well done comfort/healing theme, two endearing characters and a very swoony romance.
"The kiss was rainwater and want, and all the words Thad wasn't capable of saying."
Levi (character we met before in "Out of Frame") was until recently one of the stars of "Trip League", a travel reality show. He had always planned on moving in with Layla, his sister after leaving the show and also hiking with her the Appalachian Trail, but Layla died. Despite that, Levi decides to hike alone, to do this for Layla, to find who he is and what he wants to do with his life. He's still grieving, but he knows at some point he will have to move on. Levi stumbles upon Thad a few days into his hike.
"I didn't know anything about him, but yet I felt it, too, this draw to be near him all the time. Every day."
Thad is a quiet, with a hard body and intense eyes man who tries to find who he really is and like Levi what he wants to do with his life . Thad is closed off, but all Levi wants from the moment they meet is to find out everything about the mysterious man. When the two men agree to hike together, their connection becomes stronger with each and every day, but what will happen when Levi will discover the truth about what Thad is hiking to escape?
"You're perfect for me. You fill in all of my cracks, all the places where I'm not whole."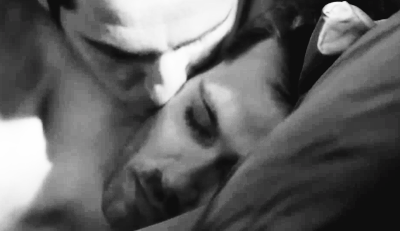 'Overexposed' was well written, sweet, sexy, emotional and overall pretty perfect. I enjoyed the story-line a lot and I appreciated the fact the story wasn't filled with too much overwhelming drama. Both main characters were fantastically portrayed, had so much depth and were so endearing. I liked the fact they were so different from each other and also how well they completed each other. They were good for each other in every way that counts and with every chapter and I fell more and more for them individually and together, as a couple.
"I'm not looking at the moon right now, Le," he said. "I'm looking at you. Those gorgeous eyes. Those lips. That body. You're the moon I get to see during the day."
Levi was a fun, sweet character I fell for from the beginning. I loved his loyalty towards his sister and the love he had for her, his sassiness and wittiness and also his relationship with his mother. I loved the way me made Thad feel, how he slowly showed him that he's so much more than he thinks he is.
Thad was that kind of character I love to read about – a man of few words, broody who loves to growl. But Thad was so much more than that. He was loyal, caring, protective, supportive, a good listener and perfect in every way for Levi. I loved his character growth and how safe and protected made Levi feel as the story unfolded.
"I love you."
"I love you, too."
And then in front of God and everyone, he kissed me."
I also loved how these two characters' relationship progressed. Nothing felt rushed, both of them being so sweet and caring with the other. But they were also sexy and passionate and I have to say I really enjoyed the beautiful written sex scenes between them. You can feel the connection and chemistry between these two with every one of their sweet or sexy interaction.
Overall, a delightful read that I highly recommend!
---
About Megan Erickson:
Megan Erickson is a USA Today bestselling author of romance that sizzles. Her books have a touch of nerd, a dash of humor, and always have a happily ever after. A former journalist, she switched to fiction when she decided she likes writing her own endings better.

She lives in Pennsylvania with her very own nerdy husband and two kids. Although rather fun-sized, she's been told she has a full-sized personality. When Megan isn't writing, she's either lounging with her two cats named after John Hughes characters or… thinking about writing.
---
Stalk Her: