Nine Minutes
Nine Minutes Series #1
Fiction, Contemporary Romance
July 23rd 2014
RECOMMENDED FOR READERS 18 AND OLDER DUE TO STRONG LANGUAGE, SEXUAL SITUATIONS AND VIOLENCE.
Book 1 in the Nine Minutes Trilogy.
On May 15, 1975, fifteen-year-old Ginny Lemon is abducted from a convenience store in Fort Lauderdale by a member of one of the most notorious and brutal motorcycle gangs in South Florida.
From that moment on, her life is forever changed. She gets a new name, a new identity and a new life in the midst of the gang's base on the edge of the Florida Everglades—a frightening, rough and violent world much like the swamps themselves, where everyone has an alias and loyalty is tantamount to survival.
And at the center of it all is the gang's leader, Grizz: massive, ruggedly handsome, terrifying and somehow, when it comes to Ginny, tender. She becomes his obsession and the one true love of his life.
So begins a tale of emotional obsession and manipulation, of a young woman ripped from everything she knows and forced to lean on the one person who provides attention, affection and care: her captor. Precocious and intelligent, but still very much a teenager, Ginny struggles to adapt to her existence, initially fighting and then coming to terms with her captivity.
Will she be rescued? Will she escape? Will she get out alive—or get out at all? Part psychological thriller, part coming-of-age novel, filled with mystery, romance and unexpected turns, Nine Minutes takes readers into the world of one motorcycle gang and inside the heart of a young girl, whose abduction brought about its fall.
Val's Review
–5 Gripping Grizz Stars–
***Spoiler Free***
(Updated 1/10/15 to include disclaimer at the end of my review. Nothing else was changed.)
I am having a hard time qualifying my thoughts on this book. That being the case, I also went back and forth all night about what I wanted to rate it. You'll notice I said all night as this was me…all last night:
Which never happens.
Because I'm typically verra unfeeling and cold-hearted, quite honestly.
It takes a lot for a book to hit me in the feels.
And even more to make me cry. In fact, only this book and Transcendence by Shay Savage have ever made me done so.
But seriously.
This book legit kept me up because I couldn't stop thinking about it. And when you have to get up at 4am every day, that's really saying something. In fact, I can't remember the last time a book affected me so much.
Now I'm not saying that I loved everything that happened in this story, because I sure as hell didn't. Indeed, there were some parts I fucking hated, especially toward the end.
But this book was compelling as fuck people.
Therefore, 5 thousand huge stars.
I'm going to keep this review somewhat short and vague, because there was a lot going on in this story and I don't want to inadvertently include any spoilers.
Let's begin…
This was me 2% in:
And the remaining 98%…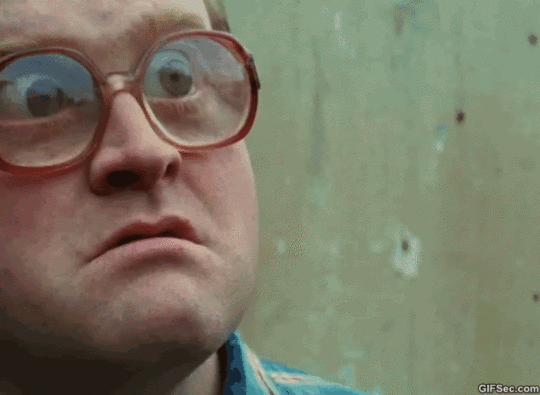 And that was this book for me in a nutshell.
Some Reading Advice:
–DO limit the amount of reviews you read on this book – unless they specify spoiler free.
Before reading this, I quickly skimmed maybe 2-3 reviews, one of which included a spoiler that wasn't tagged as such, which I noticed…but didn't really notice until it came up in the book. Go in as blind as possible. The blurb is enough.
–DON'T expect a classic romance and a classic HEA.
I wouldn't really call this book a romance. Yes, there is definitely a love story element here, but if you are reading this with the expectation of a traditional romance book with steamy sex scenes, you will be sorely disappointed.
–DO expect to completely hate OR completely love – or perhaps both – one of the main characters.
DON'T read this book at all if you have issues with underage characters being involved in possible sexual situations with adult characters.
This is obviously alluded to in the blurb, but I stress this because I know this is a sticking point for some people.
Final Thoughts:
I thought this book was amazing, although I can see some people outright hating it due to some of the subject matter and/or the path the story takes as well as its conclusion.
I went into this book not knowing that it was a part of a series. As such, while there is a sense of closure at the conclusion of this story, it is definitely not all inclusive. You are left with a lot of unanswered questions. So much so, in fact, that some people might view this as a bit of a cliffhanger.
The writing was superb. I loved how the author laid this thing out. It is told via first person narrative, from the past and about the past, with a hefty dose of foreshadowing.
Think Forrest Gump / Shawshank Redemption style narration.
In short, this is perhaps the most powerful thing I've read in years.
And so in the spirit of that I say, rid yourself of any reservations and "Run Forrest, Run" to get this book.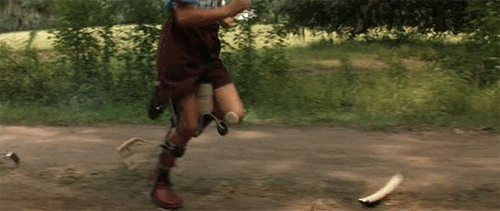 Random Disclaimer: In recently re-reading this review, I saw that I have a Bill Cosby Jello gif in here and I just wanted to let everyone know that I wrote this review WAY before the whole possible Cosby/rape scandal came to light…I just wanted to throw that out there in case anyone was thinking I purposefully included that, what with any possible relation to the story's subject matter.