My Torin
Fiction, Contemporary Romance
January 9th 2018
Yes
I'm a freak, a misfit, an odd end.
Abandoned and unloved.
But my happiness is so close I can taste it.
Until he shows up.
Gorgeous, expensive, and all man.
Sad brown eyes and a brilliant smile.
And he wants me to go with him.
His intentions are hidden.
His motives are unclear.
Yet, I leave with him because there's no happiness here.
What he promises feels too good to be true…
A castle. A fortune. And horses too.
It's too easy.
Nothing in my life has ever been easy.
What's the catch?
There's always a catch.
"I'm edgy and irritated and frantic.
I just need to breathelicktastetouchsmellfeel her."

Wow! This is the reason why I will always read a K Webster story. You can continually expect the unexpected; each story is completely different and is never the same. Her writing is positively flawless and the plot and characters have the ability to pull you in from the first word read. She is a true talent and this is by far my favorite story of hers. My Torin was a heartbreakingly beautiful and powerful story that I know will stay with me forever.
Casey Doe was abandoned by her crack addicted mother and as a result, Casey was brought into this world addicted to the same drugs her mother was taking whilst pregnant. Casey was raised by the system, moving from foster home to foster home and never really understanding the concept of family, love and warmth.
Casey felt unloved, unwanted and happiness was just a pipe dream that Casey would never have the chance to experience. Being born addicted to cocaine and abandoned, what chance did poor Casey Doe really have in this world?

"The feeling is maddening. I like the static that Casey brings. Soft, white noise. Soothing. The chaos brewing inside of me gnaws at my inner self. Reminds him that this body is a cruel warden. A punisher of my spirit."

That is until a wealthy man with sad eyes and a beautiful smile offers to whisk Casey away from the despair that she lives each day. He will give her anything her heart desires in exchange for one thing, his brother Torin. I'm not going tell you anything about Torin, because trust me when I say he is one character you have to experience for yourself.
My Torin was such a remarkable love story and unlike anything I have read to date. I went into this read completely blind and I urge anyone who reads it to do the same. It was sad and heartbreaking, but also beautiful and inspiring.
Every once in a while, if you're lucky enough, you come across a book that has the ability to move you beyond recognition, something so brilliant, flawless and unforgettable. This was that book for me and I know it will continue to stay with me long after I read that last word.
"I breathelicktastetouchsmellfeel you"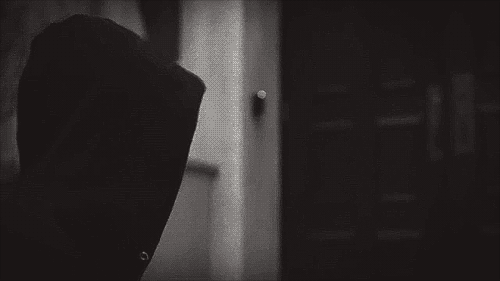 This book. OMG this book gutted me. I was definitely not in the right mindset to read this. Oh my heart.


I can always count on a captivating read when sitting down to read a K. Webster book. Yet when I sat down to read this one, I didn't get up until I was dang near finished. I had to find out why, how, and what with this book and mostly I had to know how it ended. I needed to know these characters were okay or atleast if they were going to be okay.
I know there are 100's of reviews out there and what I have to suggest to any of you that have not yet read this, don't read any spoilers, and please if you are going to read it, don't read ahead to find out who's at the end. Live it as you read it, it's definitely an experience you need to live with not knowing what's coming.
It starts out with an abandoned baby and ends with my eyes red and puffy, yet with a huge smile and warm heart in tact. I had many emotions running around and inside me during reading this, so many mixed ones, with saying that, I did enjoy this one intensely. I was probably a bit more emotional reading this with other things going on, but I am so happy I did. It's an experience I hope you give a chance too.

About K. Webster
K Webster is the author of dozens of romance books in many different genres including contemporary romance, historical romance, paranormal romance, and erotic romance. When not spending time with her husband of twelve years and two adorable children, she's active on social media connecting with her readers.
Her other passions besides writing include reading and graphic design. K can always be found in front of her computer chasing her next idea and taking action. She looks forward to the day when she will see one of her titles on the big screen.
You can easily find K Webster on Facebook, Twitter, Instagram, Pinterest, and Goodreads!
---
Stalk Her: