Marriage of Inconvenience
Knitting in the City #7
Fiction, Contemporary Romance, Romantic Comedy
March 6th 2018
Yes

There are three things you need to know about Kat Tanner (aka Kathleen Tyson. . . and yes, she is *that* Kathleen Tyson): 1) She's determined to make good decisions, 2) She must get married ASAP, and 3) She knows how to knit.
Being a billionaire heiress isn't all it's cracked up to be. In fact, it sucks. Determined to live a quiet life, Kat Tanner changed her identity years ago and eschewed her family's legacy. But now, Kat's silver spoon past has finally caught up with her, and so have her youthful mistakes. To avoid imminent disaster, she must marry immediately; it is essential that the person she chooses have no romantic feelings for her whatsoever and be completely trustworthy.
Fortunately, she knows exactly who to ask. Dan O'Malley checks all the boxes: single, romantically indifferent to her, completely trustworthy. Sure, she might have a wee little crush on Dan the Security Man, but with clear rules, expectations, and a legally binding contract, Kat is certain she can make it through this debacle with her sanity—and heart—all in one piece.
Except, what happens when Dan O'Malley isn't as indifferent—or as trustworthy—as she thought? 

➦I just want to say that I will never, ever, ever, ever get tired of marriage arrangement tropes. And if one of my favorite authors decides to write such story? Well, you betcha I'll be reading the heck out of it.

➦Dan, the security man.

➦Thank you, but I can't take credit. So anyway. The heroine is very rich. We're talking truckloads here, people. She can wipe her butt with money type of rich. 

➦But she has le problem. And that problem is her weasel of a cousin. Who, check this, wants to claim her mentally unstable and adopt her. 

➦Because money. He then gets all of hers. Evil douche. She must then find a husband, like ASAP. Because, legal stuff. Who is she gonna pick? How about Dan the security man, who she has been salivating over for a long long long time?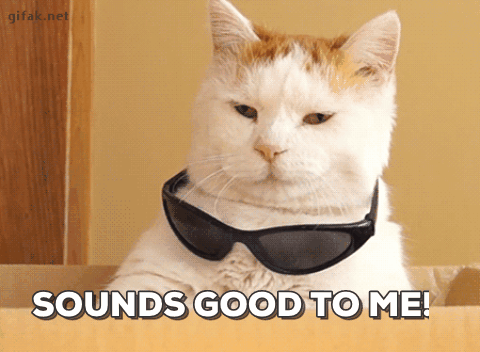 ➦I really enjoyed the writing and the characters in this one. There were a lot of interesting issues brought up here, and I always appreciate this about Penny Reid's books. They make you stop and think a little bit. On top of it it was very entertaining and really steamy at times. It did feel a tad too long, probably just me though. I recommend this to anyone who likes arranged marriage tropes and reads that are full of humor, steam and a bit of suspense!

---
About Penny Reid:
Penny Reid is the USA Today Bestselling Author of the Winston Brothers and Knitting in the City series. When she's not immersed in penning smart romances, Penny works in the biotech industry as a researcher. She's also a full time mom to three diminutive adults, wife, daughter, knitter, crocheter, sewer, general crafter, and thought ninja.
---
Stalk Her: