Magnificent Bastard
Fiction, Contemporary Romance, Romantic Comedy
April 25th 16

F*ck Prince Charming. Sometimes, you need a Magnificent Bastard.
Face it, ladies: love sucks and then you cry…while your ex rides off into the sunset banging your best friend.
But why let a break-up end in tears when it can end with sweet revenge? Enter Magnificent Bastard Consulting and me, chief executive bastard. I've got it all—looks, brains, a heart of gold, and the killer instinct guaran-damn-teed to make your ex regret the day he said goodbye.
With the help of my virtual assistant, I've built an empire giving broken-hearted women the vengeance they deserve, while keeping myself far from the front lines of the heart. Life is a bowl of cherries, until my virtual assistant shows up on my real doorstep for the first time, begging for a Magnificent Bastard intervention of her own.
Damn... She's a bona fide sex kitten.
I pride myself on being a true pro, but pretending to be her lover soon leads to giving it to her good, hard, fast, and up against the wall. And somewhere between getting balls deep in my sweet and sexy assistant and watching her ex beg for a second chance, I break every last one of my damn rules—professional and personal.
So what's my next move? Fight for the girl who makes me want to get up on a white horse and ride to her rescue, or stay a Magnificent Bastard to the end?
Warning: MAGNIFICENT BASTARD is a stand-alone erotic romance told from the
hero's point of view. No cliffhanger. Lots of dirty talk.

show all books in this series
➦Told primarily from a male POV, this is a pretty fast and fun read. Bash is a boyfriend for hire, he provides services to the ladies who want to make other men jealous. Penny is his virtual assistant, who has been with him for 2 years and refused to meet him in person. Well, at the beginning of the book she finally comes out of hiding and, surprise-surprise, she is sexy as hell.
❤It was funny how Bash was trying not to drool, pant, grab and keep his dick calm. His inner monologues made me giggle. I don't really give half stars so I settled on 4 stars for this one but a big part of me enjoying this was the narration by Tyler what's his name. I might even like his voice more than York's (shocker!)
❤So aside from being funny, this book was pretty steamy. Bash is a dirty talker and it definitely worked to his advantage.

➦Now, the things that didn't work and why some people might not have connected with the characters. I presume it's because you are TOLD in the beginning of the book that the MCs have been "virtual friends" for 2 years and all you get is some glimpses into their correspondence through e-mails and texts. Now, it was enough for me, but I can see how for some people this relationship might feel a bit artificial.
➦Usually in friends to lovers type of romances you would get glimpses into the main characters' past to see how they met (etc) and you would get a bit more anticipation before they get together. These two jump in bed a bit too quickly for my liking but somehow it works. I swear, it's probably this Tyler guy with his sexy voice.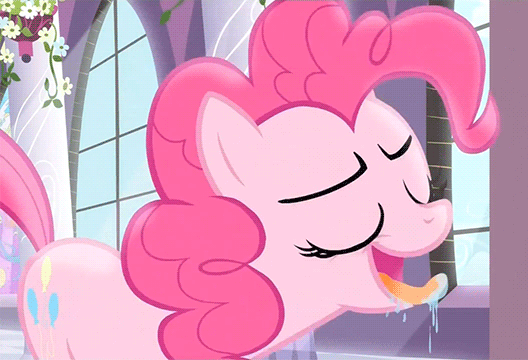 ➦The character development revolves around Penny pretty much throughout the whole book. Bash talks about himself only in terms on his relationship with his ex and his work. We never get to find out anything about his childhood, his family, his friends. He is very fit and he is good in bed, but it's hard to fall head over heels for him without knowing more about him. And let's face it, for female readers developing a male character is pretty important.
➦If you are looking for a fast-paced, funny, male POV book with a boyfriend for hire theme… look no further 🙂 But don't expect this book to evoke deep feelings, take it for what it is.