Losing It
Losing It #1
Fiction, Contemporary Romance
October 15th 2012
189

Sick of being the only virgin among her friends, Bliss Edwards decides the best way to deal with the problem is to lose it as quickly and simply as possible - a one-night stand. But her plan turns out to be anything but simple when she freaks out and leaves a gorgeous guy alone and naked in her bed with an excuse that no one with half-a-brain would ever believe. And as if that weren't embarrassing enough, when she arrives for her first class of her last college semester, she recognizes her new theatre professor. She'd left him naked in her bed about 8 hours earlier.
➦Overall, pretty fun read with very little believability and a high level of mush.
➦Characters in New Adult novels are often times hard to connect with, especially when those characters lack depth. As per usual, the heroine was my main problem here.
➦She's an actress, you see… But while she is has no problem acting on stage, she is a complete mess when she has to deal with uncomfortable life situations. She either runs, lies through her teeth or spews complete nonsense. Or all three at once. The whole beginning where she was trying to lose her virginity was more annoying than funny for me.
➦I warmed up by the middle of the book but kept wishing she would stop assuming things & closing up. These two needed to communicate and the whole drama they created was over things that could be talked out and resolved in a matter of hours.
➦The characters were more in lust than love, at least that's what it felt like for me. They also lacked depth. Usually when people spend time together they ask questions like "Where are your parents? Are you an only child?"
➦These two either spent hours watching TV or sucking face or being sick. Oh by the way, when you have high fever there's this wonderful thing called

➦Some parts of the book were cute and very aww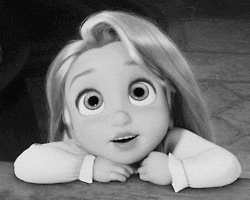 ➦Recommended if you like your novels full of sugar 🙂