Levi's Blue
Fiction, Contemporary Romance
M. Leighton Books; First edition
September 19th 2016

Four beautiful days. Three steamy nights. One breathtaking love.
Levi Michaelson.
He wanted four dates. Four opportunities to prove I could trust him. Four chances to change my mind about him.
I agreed.
Probably not my smartest decision. He was everything I knew to avoid—gorgeous, charming, sexy as hell—but I couldn't help myself. When he touched me the whole world disappeared. I should've known I could lose myself to him, that he could be the one man to destroy me.
I guess it's true what they say—some things are too good to be true. And Levi Michaelson might just be one of them.
ARIANNA's review

This was my second book I've read by this author this year and while I didn't love it as much as the first one, I really, really enjoyed! 'Levi's Blue' was that kind of read that sucks you in from the beginning, that kind of read that gives you so many feels capturing your heart more and mre with every single chapter, that kind of read that tells a unique, beautiful love story that will stay with you for a while. 'Levi's Blue' was emotional and captivating, but it also was filled with steam and banter.
"Something about her draws me. Like gravity or a magnet. Or the warmth of a fire on a cold winter's night."
Evie is a talented artist. Her paintings mean everything for her. They bring her joy and happiness, but they also make her forget about her past. At the opening night of her first art show Evie meets a sweet, mysterious stranger named Levi. She is drawn to him from the moment they meet, fascinating her like no other man before. Evie is special and over the years she learned the hard way that most men aren't up for the challenge – dating her. While Levi seems clearly interested in her, she's reluctant not only to accept that she found someone who wants more than a simple friendship with her, but also to give dating and maybe love a chance.
"I stopped believing love would find me a long time ago, so it's not like I was looking for someone, searching for a man."
Levi convinces Evie to give him a chance and they agree to four dates, four dates for Levi to prove himself, four dates that will change everything about them, who they are and what they want.
"This woman…she brings something in me to life. Like a part of me has been dead, or at least dormant, up to now."
'Levi's Blue' was a wonderful, emotional story that gripped me from the very first chapter and one of the reasons I was so engrossed in this story was the author's beautiful writing. Mrs. Leighton always chooses the right words to create emotion in a reader. The multitude of emotion-evoking scenes here were wonderfully done and the realistic problems the characters confronted with will make many readers relate with the two main characters.
Evie and Levi's story was sweet and fun, but also heartbreaking at times. I enjoyed how layered the plot was and how with every chapter we learn more and more about these two main characters. Both of them were fantastically developed, relatable and so endearing.
"You're like a brilliant flash of lightning. Brilliant. You set everything you touch on fire. You make it beautiful. You give it color, make it feel alive. You make me feel alive."
Evie was a heroine I deeply sympathize with. I adored her and I totally loved her strength, determination and tenacity. She was sweet, funny, entertaining and so very kind. Levi was a wonderful hero! I absolutely loved his portrayal. He charmed me from the start with his sweet and funny/sexy side and the protective way he was with Evie was so heartwarming. I fell deeply for him, for his kindness and consideration, for his thoughtfulness and tenderness, for the way he made Evie feel as the story unfolded – happy, free and so worthy.
"I want these walls to hear the sounds you make when I bury my body inside you. And I want to look down into your face when I make you lose it in my bed. Because in here, you're mine. All mine."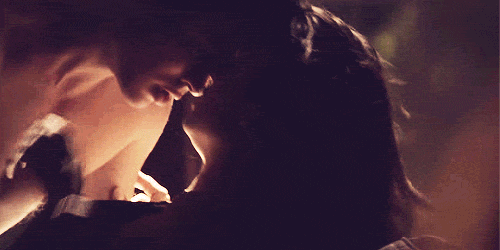 I loved the sizzling chemistry between these two characters. They were perfection between the sheets. I loved this aspect of the story, the intensity and passion between them, the perfectly way the complemented each other in and also out of bed. Their relationship progressed in a very natural way and I enjoyed the slow burn between them. While most of the twists as the story unfolded were predictable, I really enjoyed Evie and Levis' journey to happiness.
"Levi's blue.
That will forever be the color of happiness in my mind."
All in all, 'Levi's Blue' was another great read by M. Leighton. If you are looking for a wonderfully done emotional story, then you have to read this one!
[maxbutton id="13″ text="Also Read Nancy's Review" url="https://steamyreads.net/levis-blue-by-m-leighton-nancy/"]