Kiss the Sky
Calloway Sisters #1
Fiction, New Adult
February 20th 2014
Virgin. Sex addict. Daredevil. Alcoholic. Smartass … Jackass. Her five friends are about to be filmed. Reality TV, be prepared.
Rose Calloway thought she had everything under control. At twenty-three, she's a Princeton graduate, an Academic Bowl champion, a fashion designer and the daughter of a Fortune 500 mogul. But with a sex addict as a sister and roommate, nothing comes easy.
After accepting help from a producer, Rose agrees to have her life filmed for a reality television show. The Hollywood exec is her last chance to revive her struggling fashion line, and boundaries begin to blur as she's forced to make nice with a man who always has his way.
Twenty-four-year-old Connor Cobalt is a guy who bulldozes weak men. He's confident, smart-as-hell and lives with his equally ambitious girlfriend, Rose Calloway. Connor has to find a way to protect Rose without ruining the show. Or else the producer will get what Connor has always wanted—Rose's virginity.
This New Adult Romance can be described as Friends meets The Real World. Expect fist fights, drugs, sex of varying degrees, crude humor and competitive alpha males. Definitely for mature readers audiences only.
Val's Review
4-4.5 Stars
First of all, let me just tell you how COMPLETELY excited and relieved I am to have loved a book that most of my friends loved and 5-starred.
Such has not been the typical case of late.
Second of all, I am way late to the Calloway party and boy was I missing out. This is my first read of the series and it will definitely not be my last.
…I'm not sure I will dip my toe into the Addicted series though…
It sounds tres depressing. And I have enough of my own addictions to deal with as it is.
Just kidding, I don't suffer from all those addictions.
And I totally shouldn't make a joke of that because –
HELLO! –
Totally not funny.
Ahem, moving along…
I'm going to keep my thoughts on this brief. Because:
1) Like I said, I am WAY late in reading this series,
2) There are WAY better – and more eloquent – reviews out there than anything I could spew,
3) No one cares anyway.
At first I wasn't sure I was gonna like this.
Rose was quite the ice queen, who reminded me of…well…
…a certain someone…
*
*
*
But then?
I realized that, holy shite, I am absolutely this girl's NUMBER ONE FAN WHORE.
I mean, what's not to love?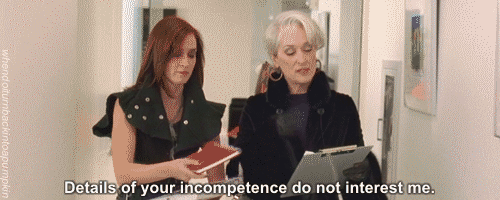 HA!
Oh man, how could I NOT bow down to the brilliant, bitchy, sarcasm that was Rose?
Ahhhhh, warm and fuzzy, warmth and fuzz.
How you fill my soulless heart with your filter-less hostility and endless need to sanitize every surface.
And then you put her together with Connor? He of sexy the lap dance and the Prince of Calm Practicality?
Be still my unemotional, socially offensive heart.
In fact, fuck it – 5 STARS – you unreasonably businesslike duo – because I HEART you.
In fact, that's one of the things I think I dug the most about this book – aside from their constant bantering and push/pull – the fact that they were together – AS A COUPLE – for the entirety of the book.
The vast majority of our romance novels are about the main protagonists and their journey to GET together or get BACK together.
But here, we get to experience them being together for the whole book – which I just LOVED.
Because isn't that the whole point of romance? Reading about them together? In a relationship?
Well, it is for me.
But anylong-winded, I just loved that aspect of the book.
I also liked, loved ADORED how all the characters in the book so fiercly protected each other.
ESPECIALLY Ryke and Daisy.
And if those two don't end up togther?
I will CUT a bitch.