Keep
Seaside Pictures Series #2
Fiction, Contemporary Romance
September 6th 2016
Yes
Seaside Pictures Book 2 (All books in this series are interconnected stand alones)
My name's shouted on rooftops.
It's written on bras, bathroom stalls, hell my name is everywhere. To say my name is to experience an orgasm without ever leaving your house.
My name?
Zane "Saint" Andrews.
I'm sex.
I'm a rock god.
I'm also a virgin.
What they don't know won't kill them right? Give the people what they want. And what they want is the idea of me; the pleasure they gain at listening to my song and knowing without a doubt I'm talking about them and only them.
It worked for a while.
Until a nerdy girl with glasses falls at my feet, literally, and suddenly I don't want to be Saint anymore, what I want? What I really need?
Is to be kept.
By her.
First, and foremost, I want to hold and cover the hand of the model on this cover. That's it. Thank you.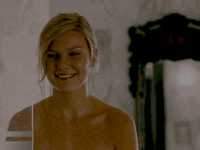 But seriously, come on, hotness❤️
I knew I would like Zane Andrews, but just didn't know how much. I fell in love with another man (a fictional man that is?)
I enjoyed this book. It was cute, sexy, fun, and sad. I loved Fallon & Zane together and I sure hope we get more of them. I feel these last couple books have abrupt endings. I need more!!!!!!
---
About the Author:
A master of lighthearted love stories, Rachel Van Dyken is the author is several novels that have appeared on nation bestseller lists, including the New York Time, the Wall Street Journal, and the USA Today. A devoted lover of Starbucks, Swedish Fish, and the Bachelor, Rachel lives in Idaho with her husband, son, and two boxers.
---
Stalk Her: