In Harmony
Fiction, New Adult Romance
February 13th 2018
Yes
The root of all madness is an unbearable truth…
At seventeen, Willow Holloway's life was torn apart. The happy, driven girl is gone, and she is left wracked by post-traumatic stress her body remembers even if she does not. When her father suddenly uproots the family from their posh penthouse in New York City to the tiny town of Harmony, Indiana, Willow becomes more untethered and lost under the weight of her secret. On a whim, she auditions for a part in the community theater's production of Hamlet and unexpectedly wins the role of Ophelia—the girl who is undone by madness, and her love of Hamlet… 
Isaac Pierce is from the 'wrong side of the tracks.' The town bad boy. Girls pine for his attention and guys are in awe of him. That he's an acting prodigy only adds to his charisma. Isaac utterly disappears into his characters; the stage is the only place he feels safe from his own traumatic home life. He wants nothing more than to escape to Broadway or Hollywood, and leave Harmony behind for good. 
No one can play Hamlet but Isaac, and when the director pairs him with Willow in acting class, they clash again and again—neither willing to open their hearts to anyone. But clashing leads to breaking, breaking leads to the spilling of terrible secrets, and soon Isaac and Willow find Shakespeare's words mirroring their lives. When they are cruelly torn apart, neither know how this play will end—with madness and heartache? Or healing, love, and the discovery of who they are truly meant to be. 
In Harmony is a standalone NEW ADULT love story, and is intended for readers 18 and up. PLEASE NOTE, this book contains sensitive material such as physical abuse, and the aftermath of sexual assault (off the page). Reader discretion is advised. 


"The root of all madness is an unbearable truth…"

This book is everything to me and more. In Harmony is the reason I love to read, a story that touches you so deep to your core, and something so profound and earth shattering brilliant. You wait with baited breath to read the next word, the next sentence, the next paragraph and the next chapter. This is a story that you will love so much you have to keep reading it, but at the same time, one that you hope will never end and last forever. Emma Scott has really outdone herself with this poignant, raw and relatable story about a seventeen year old girl who has moved from the light into the darkness, where she uses X's to mark her anguish, and a nineteen year old man who uses other people's words to tell his story.
Willow Halloway was like many teenage girls; good grades, popular, boys and when your parents are out of town, parties. That is until one party changes Willow's life forever; she becomes withdrawn and a shadow of the person she once was. The ramifications of this party invade her every thought, she is never going to be the same after that one fateful night.
Willow's father announces one night at dinner, the family was moving from New York to the sleepy town of Harmony, Indiana, due to his work. This move is a blessing in disguise for Willow, a long sought after escape from the dark and lonely world she now finds herself in.

"My gaze jumped back to Isaac, trying to see if the signs of the abuse were written all over him, or if his worst scars, like mine, were hidden on the inside."

Isaac Pearce is no stranger to heartache and struggle. He's a poor, misunderstood bad boy, living in a trailer with his abusive alcoholic father. He is simply trying to survive until the day he can finally leave this hell hole of an existence in Harmony.
Isaac never feels more at home then he does centre stage, whether it be playing Oedipus, in Sophocles Greek tragedy, or Hamlet, King of Denmark, in William Shakespeare's masterpiece of the same name. He was a true talent, a genius on stage and when Isaac spoke, he demanded the attention of the audience and people listened and took note. The townsfolk of Harmony were in awe of this prodigy, and when he was on stage, he was no longer the poor abused kid living in a trailer, the subject of town gossip. Instead, he was a superstar who commanded the stage and the attention of the audience, captivating them with every beautiful word he spoke.

"I recognized the heaviness in her eyes because I had it too. Loss and pain pressed down on her. She pushed through it with small smiles and a tough façade that wilted the second she turned away."

In Harmony was such a powerful, raw, heartbreakingly beautiful story of two lost souls coming together through their hurt and pain. It demonstrated the powerful impact that just one person could have over another, to allow the healing the process to begin. Willow and Isaac were written in the stars and it was such a joy and privilege to be on this epic journey along with them.
In Harmony is a definite must read to anyone who loves their beautifully written slow burn romances, by an author who has the ability to bring books to life in such a way that you feel every emotion right along-side these characters. It was a true masterpiece, positively unforgettable.

I could sit here and spend hours on trying to figure out the perfect words to justify, at least TRY and justify how exceptional this book is, but it will do nothing, won't even come close to putting into words how good this book is until you take the time and read it to experience it yourself.
However, I will say this


Emma Scott is hands down one of my favorites. I'm not one of those crazy, stalker people but dang you Emma Scott. I'm married and you make me want to have a new book boyfriend every time I read one of your new books. Seriously….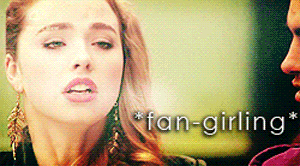 Not only do I book drool over these men she creates, I fall in love with all her characters. She creates these characters that completely stand out in this crazy intense book world we live in. Emma Scott captures your heart, she makes you smile, she makes you laugh, and she always makes me cry. In this book, I did it all, and yes, I am yet again obsessed over another new book boyfriend.


Isaac Pierce was amazing to read about from start to finish. So strong and so captivating. From his lack of words in the beginning to his overwhelming words at the end, my heart hurt for him and yet it was over bursting with love for him.
And then Ms. Scott gives us Willow Holloway. A brave soul, a character that gains strength by falling for a man that gives her the courage to be the person she was always meant to be. Strong, kind, beautiful.


Together these two were magical and I can't encourage you enough to read this book.
"You're my until. The one that makes everything better"

In Harmony was gut wrenching, yet inspiring in the strength these characters carry in this story. It's a deeply touching book about two young broken people who are seeking escape from their harsh and sad reality's. Ms. Scott you own my soul when I read your books?
---
Book Excerpt:
"I'm so…not into being with someone right now," Willow said with a nervous lilt to her
words. "Not for a while, anyway."
I heard a whisper on the breeze, or ever again. A heaviness in her eyes hinted she had lost
something and had almost given up trying to find it.
She hasn't given up, I thought, a fierce admiration welling in me. That's why she's doing the
play. To find it again.
In that moment, I vowed to try to cut out all the egotistical bullshit and jealousy over Justin.
The dance was out of range now anyway. I couldn't ask her to go even if I wanted to. Which I
didn't. My job was to help her find what she was looking for in Hamlet, however I could. Even
as it dented my eagerness to get the hell out of Harmony.
Willow shielded her eyes from the sun and squinted at me. "So what about you?"
"What about me?"
"Do you like anyone?" she asked, her voice a half tone higher than usual. She laughed.
"That's such a high school thing to ask."
"No," I said. "If all goes to plan, I'm leaving Harmony, remember? Stupid to start something
now."
"Sure. Makes sense."
A silence fell.
"Yeah, so I probably won't go to the dance," Willow said. "I'm not good in that kind of
situation anymore."
"What kind of situation?"
She shook her head. "Never mind. I should get back."
Willow started to scoot down off the block. I held my hand out to her to help. She hesitated
for a fraction of a second and then took it. I held my other hand out and she took that too. I
steadied her as she hopped down and then we were standing face to face. Close enough I could
see her pale blue eyes had lighter shards of blue in them, like a topaz. Close enough to smell the
sweetness of her breath—coffee tinged with sugar. Close enough to dance if we wanted.
"Thanks," Willow said, gazing up at me.
"Sure," I said.
I still held her hands. She didn't let go.
"So," she breathed, still not moving.
"Yeah."
I glanced down at our hands. I hadn't touched something this soft and good in ages. The
sleeve of her coat bunched up and I spied a black mark on the inside of her forearm, close to her
wrist. Willow drew in a breath as I turned her hand over. An X, about the size of a quarter, was
stark on her pale skin.
She tugged her hands away. "I really need to get back."
Every instinct cried out to take her hand again, to ask her what the X meant. To lick my
thumb and erase it off her skin. I didn't know what it meant but the sight of it made my stomach
feel heavy.
"Willow—"
"I doodle when I'm bored. I told you that." Her voice was sharp but her smile wobbled.
"Let's go."
We walked the short distance back to town wordlessly. Back in front of the theater, Willow
shouldered her bag and glanced around. "Thanks for today. I think Martin would be happy with
our progress."
"I do too."
God, would he, I thought.
"So, I guess I'll see you Monday?" she said.
"You have a ride home?"
"Oh, uh…" She still wouldn't meet my eyes. "I was thinking of walking."
"To Emerson Hills?" I said. "That's a mile and a half and it's getting dark soon."
She raised her brows. "I'm not allowed to walk in the dark?"
"You're allowed," I said, "but I don't want you to."
---
About the Author
Emma Scott is a writer, marathon runner, and caffeine addict, who lives and writes in the California Bay Area. She has two smart, feisty little girls, a super-supportive husband, and is a demonstrated fan of the Oxford comma. She is also an unabashed Star Wars geek and comic book enthusiast who fell into romance novels when a writing contest prompt turned a 1000-word romantic story into a full-blown novel. She also writes epic fantasy that suffers an epic word count.
She hopes you enjoy her work, encourages readers to leave feedback, and thinks it's amusing to write about herself in the third person. And if she has a driving force the fuels her work, it's that love always wins.
---
Stalk Her: