Imperfect Match
Fiction, Contemporary Romance
April 26, 2019
Yes
From NYT Bestseller Corinne Michaels & USA Today Bestseller Melanie Harlow, comes a sexy friends to lovers standalone romance.
Rule number one for a professional matchmaker?
Don't fall in love with your client.
I screwed that up when I fell for my best friend, Reid Fortino. He's gorgeous, successful, and sexy as hell. I figured it would be easy to find him a match—and save the family business at the same time.
But the more time I spend attempting to find the perfect girl, the more I realize how much I want him for my own. What's the harm if we give in for just one night?
I should have known that would never be enough.
Now I'm on the verge of losing my job and my heart.
We were an imperfect match from the start, but I don't know how to let him go.
Release date: 4/26/19
An absolute sweet and lovable story!! I adore these authors and they definitely didn't disappoint with this stellar read. I'm a sucker for romance stories where best friends become lovers, sign me up. This one captured me from the start!!!
Reid and Willow have that relationship that is perfect. Best friends, so very comfortable with each other, and their families. They know so much about each other, right?? So what happens with they finally give into their desires? One of them wants different things with their future than the other. Will one scare the other off, will they both go all in, or will it blow up in their faces?? I hands down recommend you read this one to find out!!!!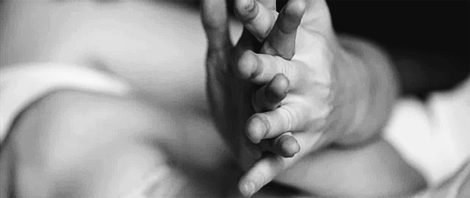 ---
Tracey's Review
I adore this writing duo!! They are proving that together both their styles of writing complement each other extremely well!! Imperfect Match is brilliant and highlights just how good these authors are! Bravo Ladies!!
Imperfect Match was a fun and sexy friends-to-lovers romance. It had the perfect storyline, it was engaging and offered its readers an easy escape from everyday life. The characters created my Corinne and Melanie were awesome and so relatable. 
Our main characters Reid and Willow had some smoking hot chemistry. They had some of the genuine banter, it flowed beautifully and gave me those butterflies as you watched their relationship change. Now, don't get me wrong their relationship wasn't all smooth sailing, they certainly made a few waves but they both got to the right destination. It was a perfect happy ending for this couple and it certainly left a smile on my face. 
Imperfect Match is a fantastic story and as I said before this writing duo just seems to be getting better with each story that they write. I would highly recommend this book to all our readers. It's the perfect addition to any friends-to-lovers troupe and of course the perfect addition to your TBR list. 
---
About the Author:
New York Times, USA Today, and Wall Street Journal Bestseller Corinne Michaels is the author of nine romance novels. She's an emotional, witty, sarcastic, and fun loving mom of two beautiful children. Corinne is happily married to the man of her dreams and is a former Navy wife.
After spending months away from her husband while he was deployed, reading and writing was her escape from the loneliness. She enjoys putting her characters through intense heartbreak and finding a way to heal them through their struggles. Her stories are chock full of emotion, humor, and unrelenting love.
---
Stalk Her:
About Melanie Harlow
Melanie Harlow writes sexy, emotional romance about strong, stubborn characters who can't help falling in love. She's addicted to bacon, gin martinis, and summer reading on the screened-in porch. If she's not buried in a book or binging on Netflix, you might find her running, putting a bun in someone's hair, or driving to and from the dance studio. She lives outside Detroit with her husband and two daughters.
Melanie is the USA Today bestselling author of the HAPPY CRAZY LOVE series, the FRENCHED series, MAN CANDY, AFTER WE FALL, IF YOU WERE MINE, and the sexy historical SPEAK EASY duet, set in the 1920s.
Stalk Her: