Hit Girl
Fiction, Contemporary Romance
March 19th 2018
Yes
From USA Today bestselling author Tia Louise comes a stand-alone love story about revenge and redemption.
My finest trick?
Making you think I've forgotten...
Names on a list.
Faces in a crowd.
One little girl.
He told me to get over it, let it go.
I can't do that.
I want them to pay.
Every.
Last.
One.
(A STAND-ALONE, second-chance romance.)
I am so pleasantly surprised at how much I loved this book. I was along for this thrilling ride from the start. I don't care much for murder mysteries but this isn't like that at all. This is all about revenge on sick perverted individuals and yes, this is about that captivating love that changes your entire soul.
Molly is a orphaned girl from New Orleans that has lived nightmare after nightmare before escaping it and finding a way to fight her demons and get her revenge. Along the way she meets Joshua in Seattle and he makes her see that indeed a tortured soul can love again. However Joshua doesn't know Molly's whole story or to the degree she goes to, to seek her revenge.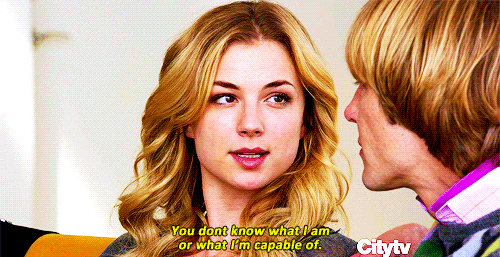 When things come to light and secrets are found and revealed, Joshua tells Molly things have to change and he will help her if she'll accept his help. There's no way Molly is giving up until she's done so she walks away from Joshua without a second look back. However once walking away from each other, brings awareness to both Joshua and Molly, showing them after a year together they do really love each other BUT can they overcome their differences and forgive each other for all their pasts indifferences before it's too late?
This story was so well written. It was fast paced, full of action, lots of passion, and totally captivating. This can be read as a stand-alone book. With saying that, I am hoping that this author expands on some of the characters and definitely the same ones. This is a book I recommend to you if you love it action packed, a little dark, and a lot of love :-)))