Hard Rules
Dirty Money Series #1
Fiction, Contemporary Romance
St. Martin's Griffin
August 9, 2016

Wall Street meets the Sons of Anarchy in the smoldering, scorching first novel in the explosively sexy new Dirty Money series from New York Times bestselling author Lisa Renee Jones.
How bad do you want it?
The only man within the Brandon empire with a moral compass, Shane Brandon is ready to take his family's business dealings legitimate. His reckless and ruthless brother, Derek wants to keep Brandon Enterprises cemented in lies, deceit, and corruption. But the harder Shane fights to pull the company back into the light, the darker he has to become. Then he meets Emily Stevens, a woman who not only stirs a voracious sexual need in him, but becomes the only thing anchoring him between good and evil.
Emily is consumed by Shane, pushed sexually in ways she never dreamed of, falling deeper into the all-encompassing passion that is this man. She trusts him. He trusts her, but therein lies the danger. Emily has a secret, the very thing that brought her to him in the first place, and that secret that could that destroy them both.
➦This is book one of the Dirty Money series by Lisa Renee Jones. This novel revolves around the struggle for control, money and power. Shane, a badass lawyer from NY City, learns about his father's terminal illness and moves back to his home town to gain control of the family's empire. But his job will not be easy – he has to fight his brother for control of the Brandon Enterprises while at the same time maintaining relationships with his backstabbing family members. Who can he trust?
➦Emily is new in town and she has been running from her old life. She meets Shane by chance and ends up having a one night stand with him. They both feel the deeper connection but she runs, unwilling to complicate his (or her) life. Imagine her and his surprise when she accepts a new job as Mr. Brandon Sr's assistant. So who's side is Emily on?
❤I loved the first part of the book completely. I was immersed in the development of Shane and Emily's relationship. Some scenes were super hot and the first part of the book certainly did not lack in the steam department.
✘It was apparent from the start that Emily has a big secret. She is running from something or someone, she is super paranoid, has 2 phones. She is constantly battling her conscience about being with Shane and hurting him by being with him. By about 60% in everything felt dragging for me. It was just too repetitive , I lost count at how many times Emily insinuated that she has a big secret and that Shane wouldn't want to be with her if he found out.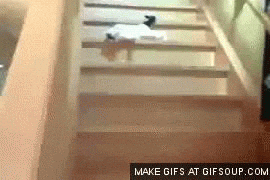 ✘The whole back and forth by 80% got annoying and I was thoroughly exhausted. He wants to fire her to protect her, she wants to protect him while knowing she's bad for him. And in the middle of all that there is talk about cartel and some stuff I stopped paying much attention to because I kind of no longer cared. Somewhere along the way I was lost.

➦To sum it up, I liked the book, primarily the first half. I rarely read more than one book about one couple, there has to be something to really hook me to the series. Sadly, I don't' think I will be continuing with this series. This is just my opinion, a lot of people seemed to have enjoyed the book very much and I encourage you to read it to find out for yourself. 🙂