Grin and Beard It
Winston Brothers #2
Fiction, Contemporary Romance, Romantic Comedy
May 31, 2016

Sienna Diaz is everyone's favorite "fat" funny lady. The movie studio executives can't explain it, but her films are out-grossing all the fit and trim headliners and Hollywood's most beautiful elite. The simple truth is, everyone loves plus-sized Sienna.
But she has a problem, she can't read maps and her sense of direction is almost as bad as her comedic timing is stellar. Therefore, when Sienna's latest starring role takes her to the Great Smoky Mountains National Park she finds herself continually lost while trying to navigate the backroads of Green Valley, Tennessee. Much to her consternation, Sienna's most frequent savior is a ridiculously handsome, charming, and cheeky Park Ranger by the name of Jethro Winston.
Sienna is accustomed to high levels of man-handsome, so it's not Jethro's chiseled features or his perfect physique that make Sienna stutter. It's his southern charm. And gentlemanly manners. And habit of looking at her too long and too often.
Sienna has successfully navigated the labyrinth of Hollywood heart-throbs. But can she traverse the tenuous trails of Tennessee without losing her head? Or worse, her heart?
NANCY's review
(guest blogger)

Jethro closed his eyes, a small grin curving his mouth, and whispered like it was a secret, "Thank you for being lost."
I smiled and whispered in return, "Thank you for finding me."
Sienna Diaz is a famous Latina actress and writer. Her next film is in Tennessee where she finds herself lost somewhere in the mountains but is rescued by the one and only, Jethro Winston.
Jethro Winston doesn't have a pretty past. He's made a lot of mistakes that hurt the people he loves, but is changing his life completely to be a better man. Jethro has sworn off women, waiting until he finds someone to spend the rest of his life with. That someone is Sienna.
"I would want forever with you . . . or at least a shot at it."
As he finished his speech, a soft, resigned smile hovering over his handsome lips and behind his eyes, I had one thought: Could he be any more amazing?
The romance between these two is a slow burn one that isn't rushed. I really appreciated that they didn't immediately sleep together. Of course they are attracted to each other, but neither wants to build a relationship just from lust.
Sienna was an endearing heroine who was funny as hell, blunt, and honest. She was comfortable in her own skin which lead me to develop a crush on her! Who doesn't love a heroine who loves her own body?
"But, hey, if Hollywood wants to make me the poster lady for positive plus-size body image, who am I to deny them? I love the way I look, and so should everyone else."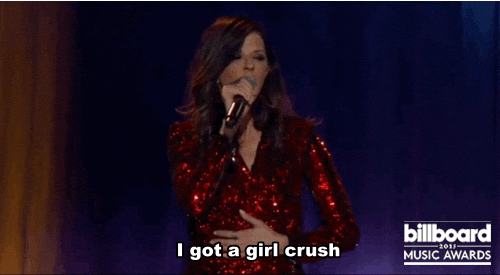 Jethro Jethro Jethro! Oh my goodness! I'm just going to come out and say it… I CALL DIBS on Jethro Winston!
Seriously, the man is pure swoon-worthy. Always saying the right things at the right time! He was patient, passionate, straightforward, and caring.
"You are so beautiful," he said, his attention skimming from my hair to my neck to my chin. "I don't think I knew what beauty was, until I met you."
So clearly, I really loved this book and the characters! The story was engaging with the right amount of humor and romance. You should read it.