Getaway Girl
Fiction, Contemporary Romance
March 26th 2018
Yes

This unlikely getaway driver never expected to help the mayor escape…
After a six-year absence, Addison Potts is back in Charleston to stir things up. And what better place to make her villainous return than her estranged cousin's wedding? Only, the nuptials hit a snag when the bride doesn't show, leaving Addison to play getaway driver for the jilted groom. A groom whose heartbreaking smile and deep, southern drawl she should not be noticing…
Elijah Montgomery Du Pont is the future mayor of Charleston. From his military career to city hall, every detail of his life has been meticulously planned. Until now. His only respite from life's sudden upheaval is Addison, his new, improbable best friend. She makes him happy. Grounds him. And public disapproval be damned, he's not willing to give her up. But with an election on the line and public pressure rising, Addison—and the cruel hand of fate—might not give him a choice.
Another new to me author. Another good book.
A story about a mayor to be, left at alter groom that seems content to be left standing and getting into a getaway car with an unknown beautiful woman. However – he isn't looking for a quick pick me up sexapade, nope, he just wants an easy escape and he's willing to do anything to hide that escape away from the world. He's set his eyes on being elected to the upcoming mayor race yet he finds himself seeking normalcy from none other than Getaway Girl. Who would have thought that he'd become the most comfortable he's ever been hiding away with her. Who would have thought he'd be attracted to her? And seriously, who would have thought that he wouldn't admit his feelings until it could be too late?
Yet, he continues to dodge questions from the press regarding who this girl is, hideaway his secret girl, and continues falling more attached to her each day. So who's this Getaway Girl willing to be hidden away from the eager looking eyes of Charleston?
She's an amazing, beautiful, lost soul that has recently come back to Charleston after living in New York for the past 6 years. With all her family gone, either having passed on or run away from her, she finds herself highly attracted to the man her cousin and possible half sister left standing at the alter. She's recently inherited her grandmothers business and is committed to making it succeed. And who would have thought that the man she rescued would help? Again, me ❤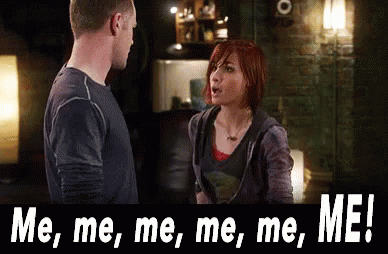 Although this story was predictable to me, I really enjoyed it. I loved the story, I loved the characters, and gosh dang I would love more to these two. Addison & Elijah definitely grew on me. If you want sweet, funny, friends to lovers, and some slow burning love, this ones for you =)))
Book Excerpt:
Who has Elijah been kidding? He preferred my dusty, cluttered Christmas-themed apartment to this place? This…millionaire family man's respite on the water?
No. No, he's been avoiding his life. Back in his office, I had the fleeting realization that Elijah had been staying with me—in year-round Christmas—to avoid reality. And what happened with Naomi. That theory cements itself now. Hard. He's been hiding away with me. I've been giving him an excuse to hide. A place to do it.
This is where he belongs. Not with me.
I'm holding him back.
My vision blurs as I close the door behind me. With the click still hanging in the air, I slump into a cross-legged position on the floor. Beneath my fingertips, the floor is smooth and rich, even through a layer of dust. This place is unfamiliar to me, yet I don't feel like a stranger. Because it's so Elijah, right down to the masculine class and robust ceiling beams. It's a false sense of comfort, though, because he can't have this place and me as a friend. It was easy to pretend in my out-of-the-way two-bedroom, but this? This is a life to be embraced.
There will be a wife and kids in this place one day. There might even be a chance for Elijah to win back Naomi. But not as long as I'm spending time with him. Causing people to whisper about us and speculate. Allowing him to avoid his future.
I'm hurting him. I have to let him go.
But not before I fix everything.
---
Stalk Tessa Bailey: